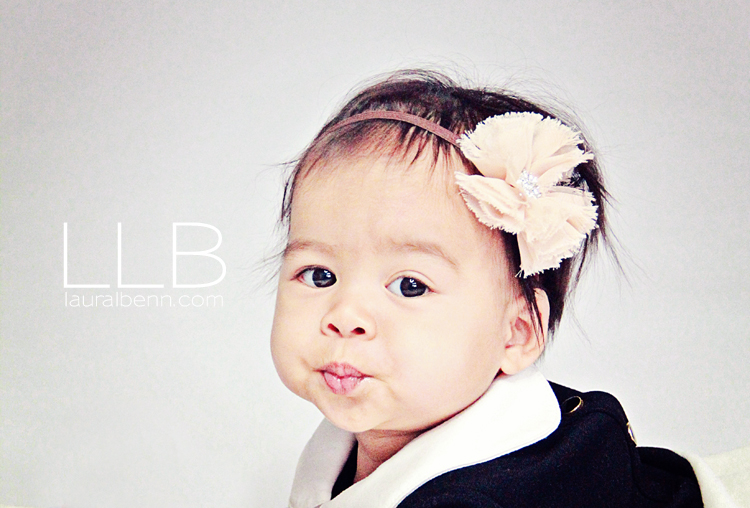 I had my last photo session of 2013 yesterday and what a wonderful session it was to end the year with. This little girl was the sweetest and so amazing in the studio — she laughed, gurgled and was completed fascinated by the camera. I can't wait to work on the rest of her images!
What a wonderful year it has been. So much has changed, so much has grown and so much was overcome. Now I'm busy prepping holiday print orders (canvases, fine art prints and cards — oh my!) as well as preparing for 2014! It's never too early to book a photo session and in fact you could even give one as a Christmas present! Just ask me about my gift certificates!
I'll be around a lot more now, recapping my busy fall sessions. Plus I have some ideas for this blog which I am excited to share with you all! Have a wonderful Monday everyone! Don't be shy! Email me about my 2014 dates!
***