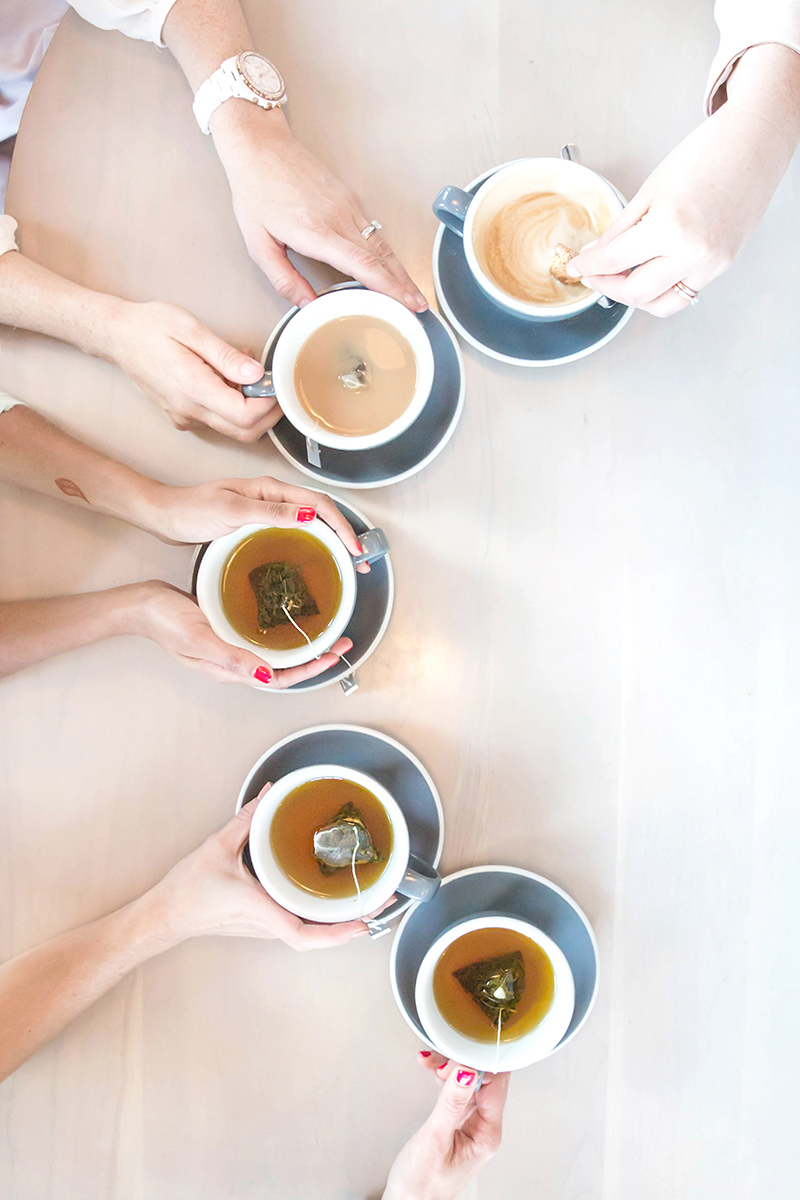 Close your eyes. Imagine sitting in a beautiful sun-drenched coffee shop with a piping hot beverage in hand and eight equally driven entrepreneurs. You're sitting across from a passionate business owner who owns multiple successful brands and is there entirely to answer you questions and offer guidance custom-tailored for your journey.
It's an afternoon of chattering about business how-tos, marketing strategies, brand building secrets and getting the whole self-employed dream to a place of stability so you can actually LIVE comfortably doing what you LOVE.
Now, open your eyes, because this isn't just a day-dream — it's an affordable real life Toronto business and blogging event called The Gooseberry Tea Talks, now open for registration!
WHAT THE HECK IS A 'TEA TALK?'
We spent nine months mindfully developing this one-of-a-kind in-person workshop series, all of which is designed to support, guide and provide workable strategy to entrepreneurs who want to make their dream job come true! It's like a curriculum for business building that is fun, informative and grounded in the REAL world.
No fluffy "just follow your heart-esque" advice to be found here. Instead this Toronto blogging and small business workshop series offers no-nonsense guidance, tried and true strategies and a wealth of practical expertise so that you can come away with a custom tailored action plan specific to your goals.
WHAT IS THE FIRST TEA TALK ALL ABOUT?
The very first topic in our 2018 series, "How to turn your IT factor in to a winning formula: Creating a cohesive and memorable brand that can be monetized" takes place on January 21st 2018 in our very own studio! In this talk we'll be covering in detail everything you need to create a solid foundation for your brand so it can go out into the world designed to generate an income.
Branding is how your business is recognized and makes an impact in the marketplace. It is also vital for a business to generate an income. We'll dive into the pillars of brand building and the strategy behind that foundation to help your business hit the ground running this year!
WHAT CAN I EXPECT AT A GOOSEBERRY TEA TALK?
Whether you're just starting out or looking to take your hustle to the next level, we are going to bust your brand open and really dive in to put it together in a logical, functional and standout way! We're going to identify and solve problem areas, we're going to create and strengthen your brand's functions and systems, we're going to build you a sturdy-as-a-rock foundation so you can leave this event focused, organized and with a clear action plan in hand.
(Plus this is going to a tea lover's paradise! Lots of different blends, lots of cookies, lots of laughter! Our Tea Talks are basically a grown up tea party for ladies and gents who mean business! Eeeeek! We can't wait!)
AN EXTRA SPECIAL EXTRA!
What makes these Tea Talks extra special, however, is our VIP ticket holder option. VIPs will enjoy every benefit of the intensive (but still fun, don't worry!) in-person event PLUS receive a one hour follow up call with Gooseberry to focus even more exclusively on your individual brand. The entire event is essentially complete access to Gooseberry's regular all-inclusive Branding Services, but at a super affordable rate!
WHAT PEOPLE ARE SAYING!
"Laura is one of the most understanding brand managers to work with. She works hard to fully comprehend the vision you are trying to make a reality and helps you get there by breaking your goals down into realistic achievements. She helps you realize and harness the genuine brand that your business deserves."
~ Ravenous Productions

"We acquired Laura's Branding Services for our company's branding profile. It was one of the best decisions that we made. Laura was very easy to communicate with and fully understood the company's vision. Her branding consultation exceeded our expectations. Her presence as a team member really brings out the fun aspect of work. Laura is friendly, helpful, professional, punctual, and fun every step of the way. Thank you Laura for being awesome and your continued effort for our company." ~ SOULGRADE
Come with your questions, leave with a personalized action plan for your dream job — and enjoy a cup of Earl Grey and cookies at the same time!
Psssst! Did we mention that there are only 8 seats available per workshop? This is intentional to ensure that we get plenty of time to address every topic and questions attendees would like to unpack!
Oh, and take a peek at our future talks too! You can scoop up your ticket early if you're interested!