It is with great pleasure that we introduce to you today a wonderful new brand that we built for seasoned Toronto screenwriter and director, Nik Benn! This impressive gentleman sold his first tv show in 2017 (before he was 30-years-old we might add), has served as a judge in an esteemed national screenwriting competition and has his brain involved in countless script and film projects coming to life across the city.
Needless to say it was time to showcase all of this raw talent within his own personal brand and website. The scope of this project included logo development, brand identity, branding photoshoot and website creation — all of which Gooseberry put together with painstaking attention to detail. Here are the results if you're interested!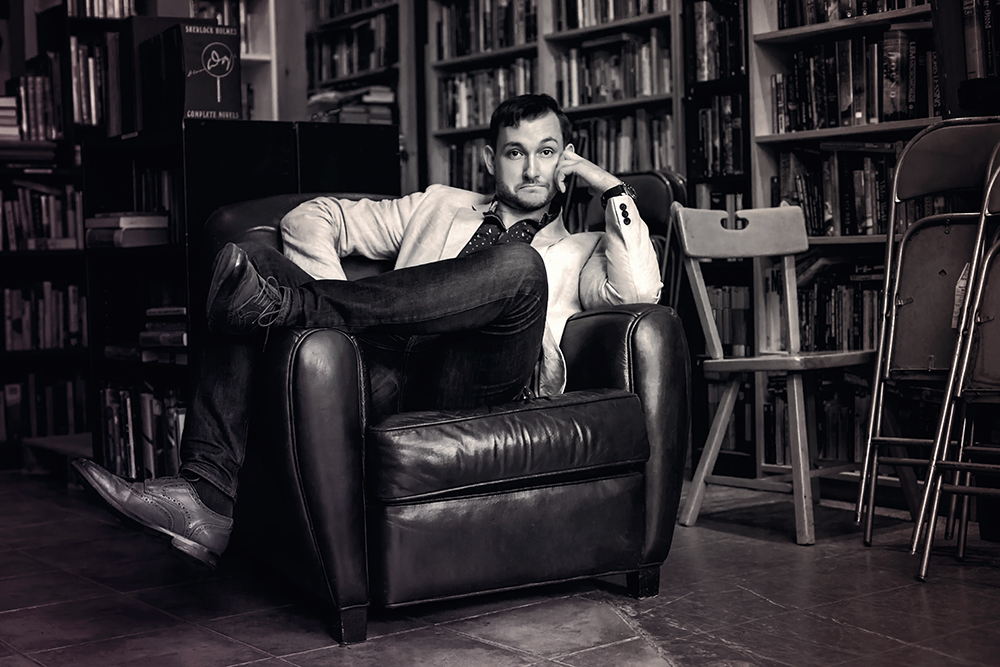 For this Toronto branding photoshoot we wanted to create something cinematic and imaginative. We wanted the images to speak to a life spent expertly coaxing poetic words to a blank page and to a mission to fill the world with life-changing stories.
The setting? Firstly, a used bookstore, home to thousands upon thousands of stories. The second, this writer's modest home studio. We set the scene with some dramatic lighting and worked to create portraits that perfectly framed this writer's sarcasm, wit and wisdom. (It's amazing what just the right lighting can create!)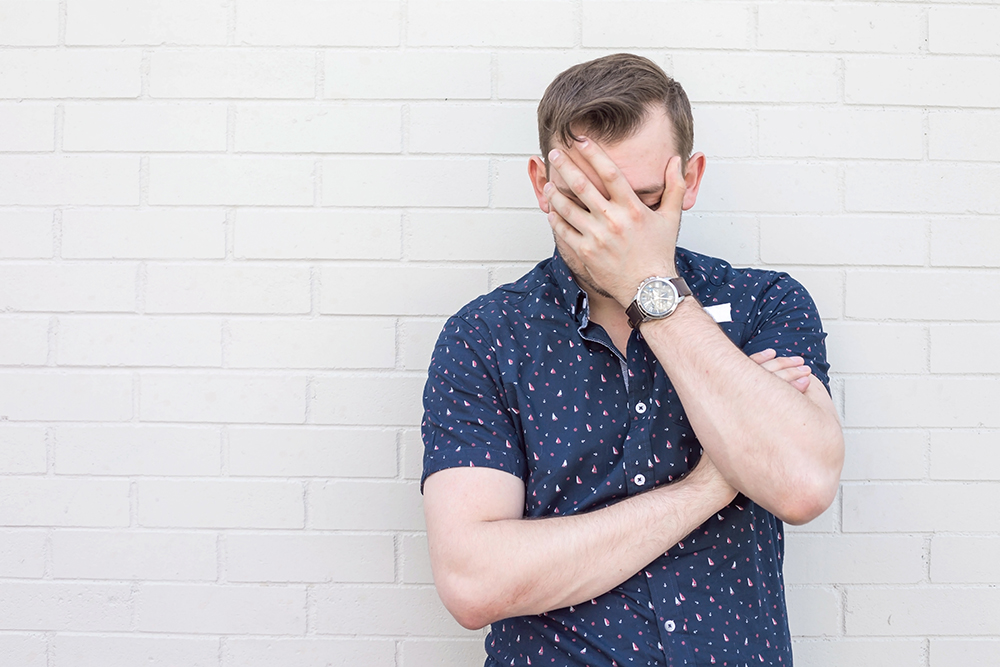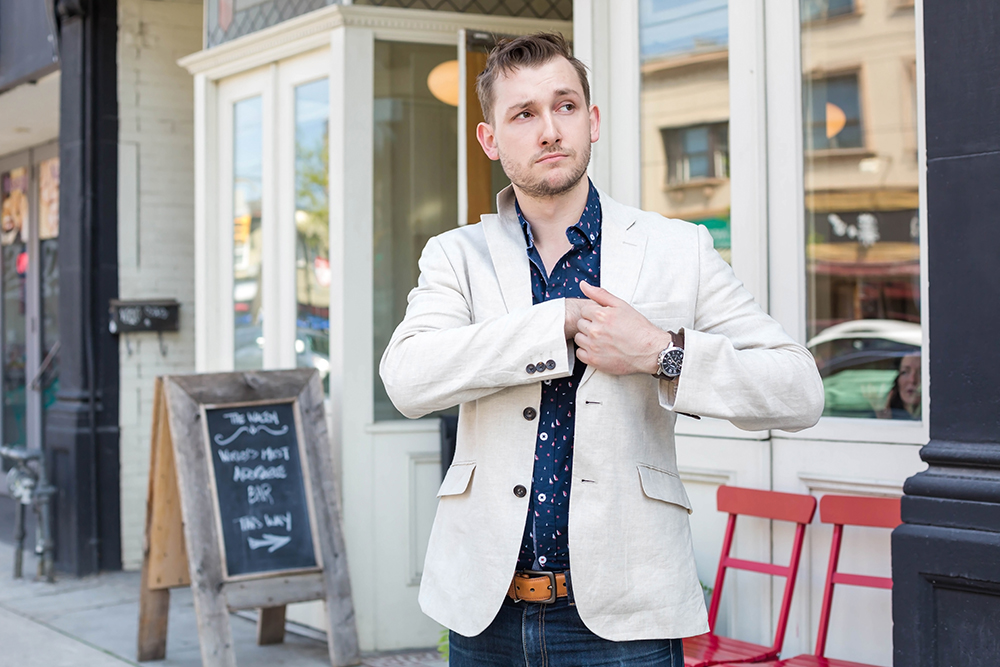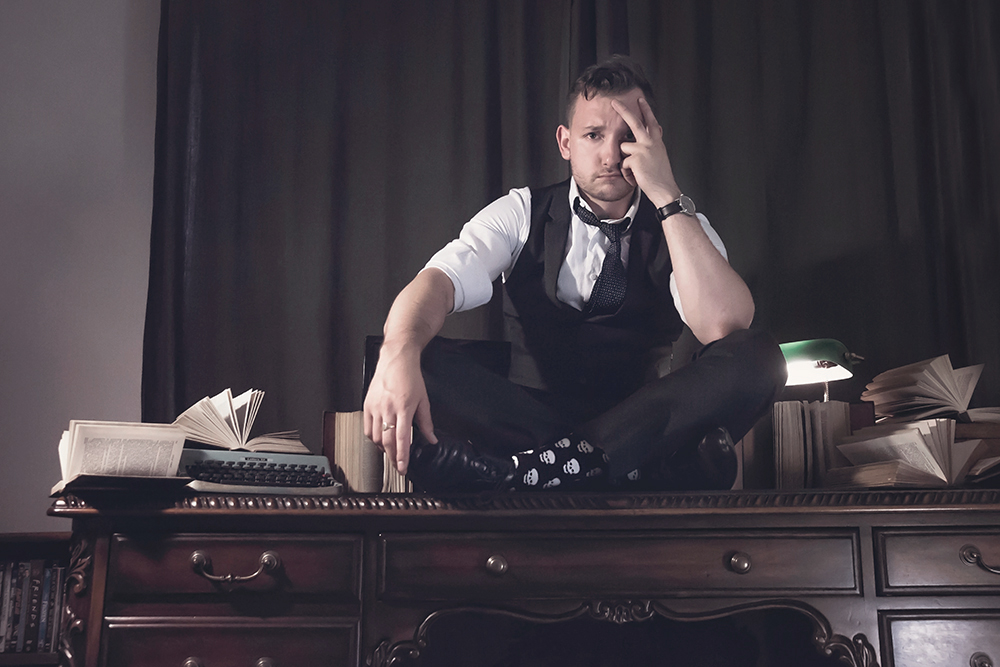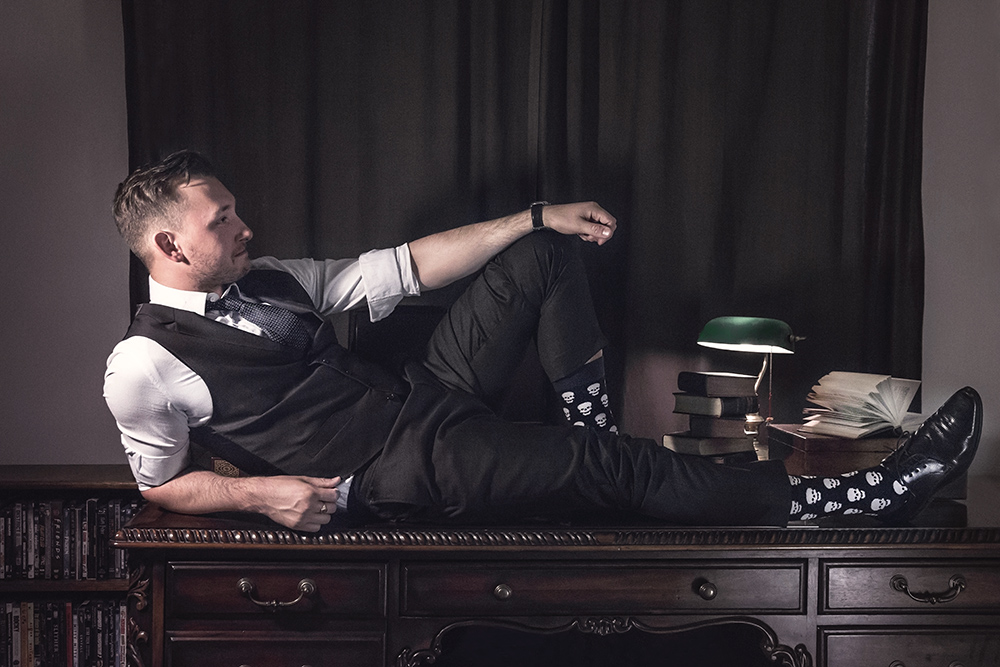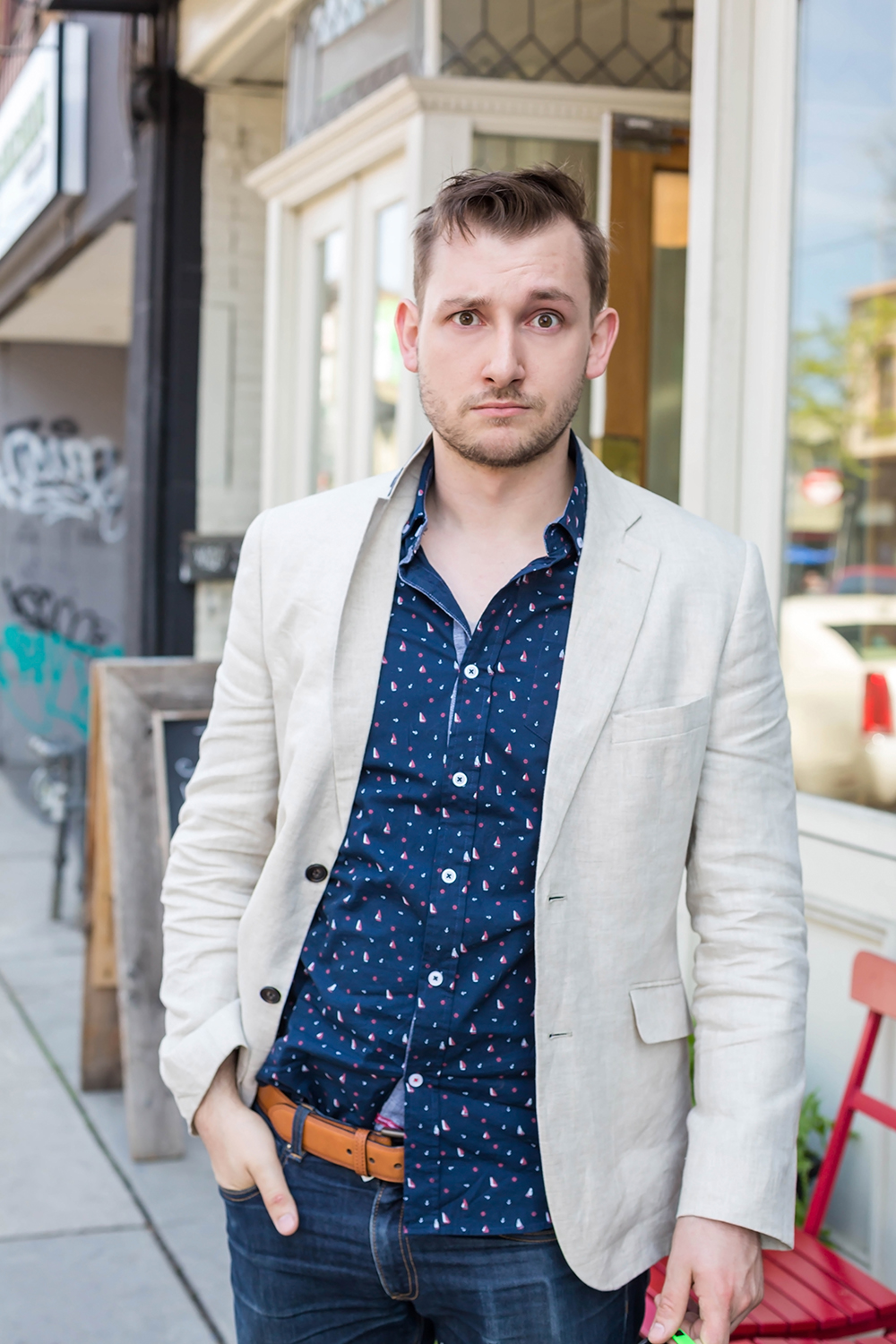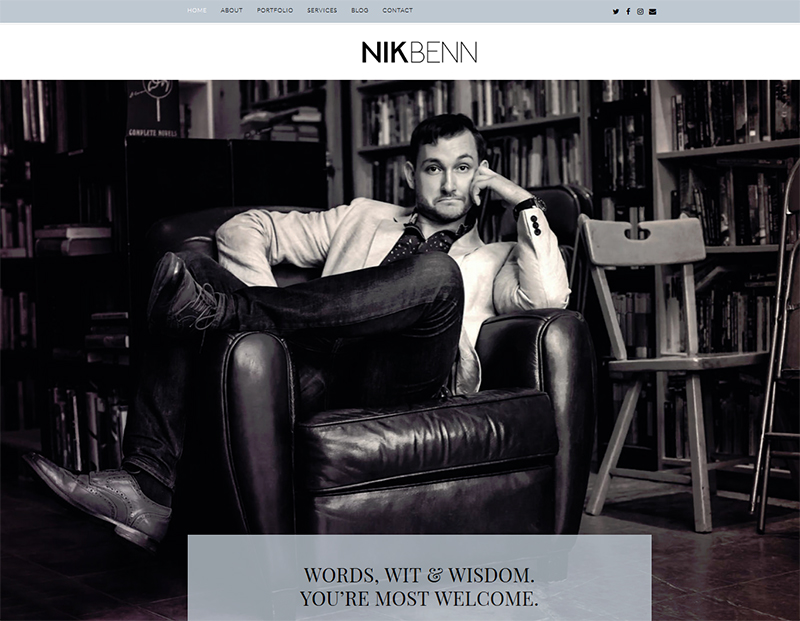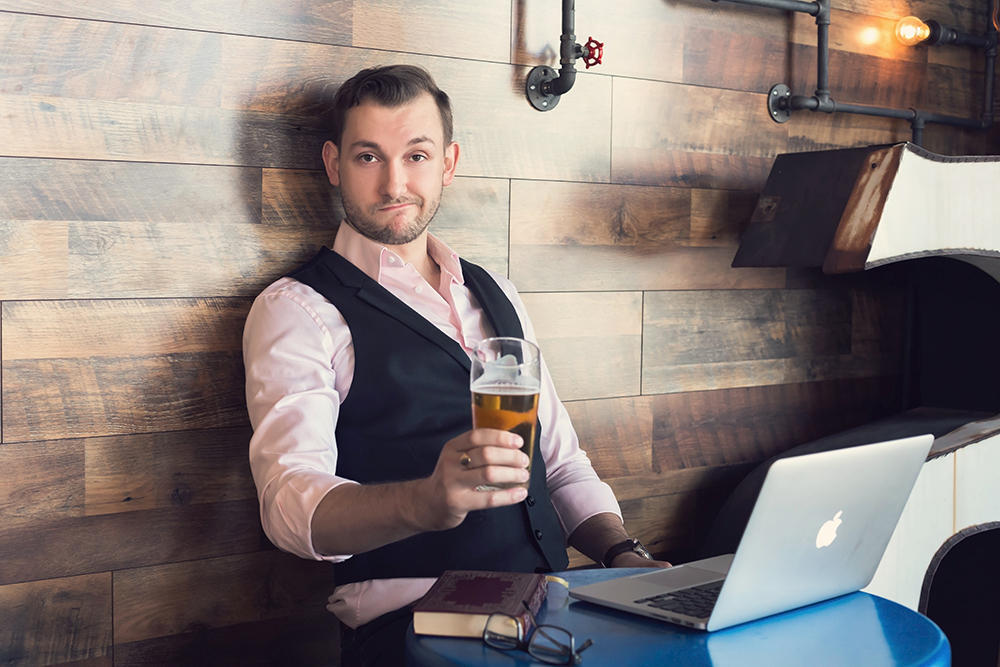 BOOK YOUR BRANDING PROJECT TODAY!