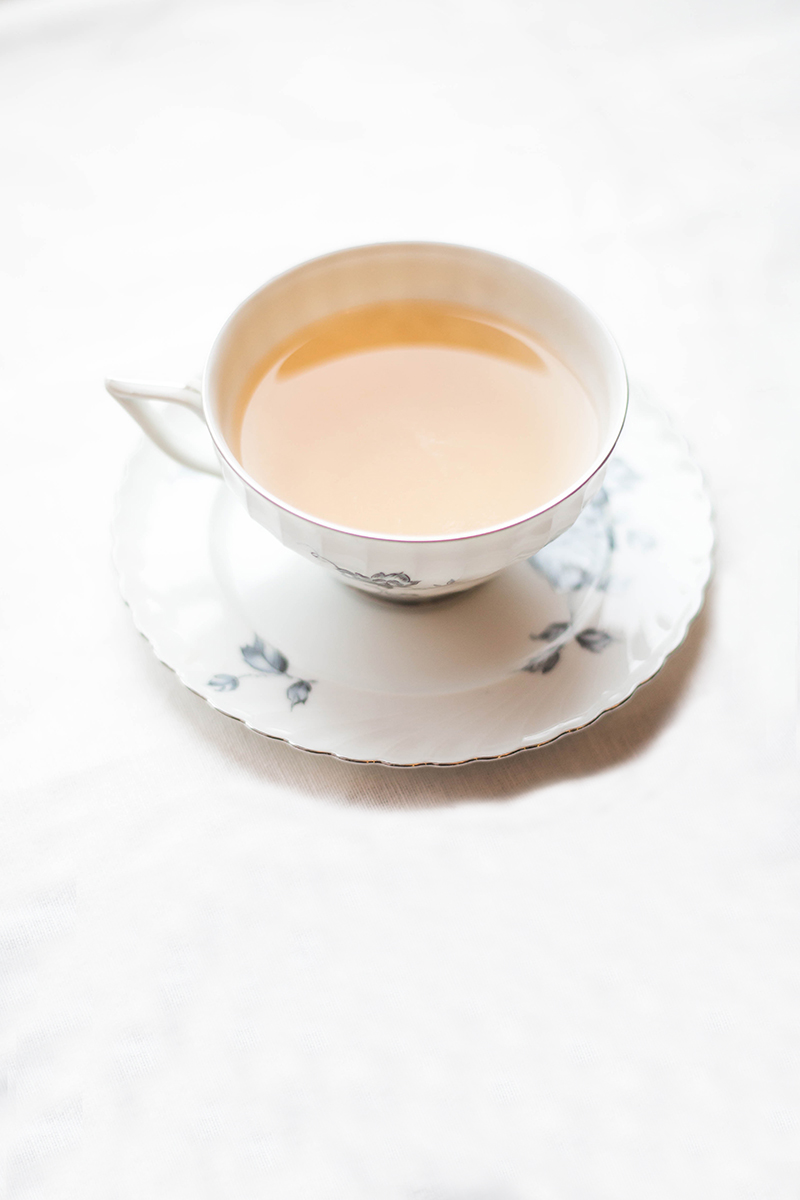 I have this trick that I would like to share with you for boosting productivity and making any work day far more accomplished. It is the easiest thing in the world to master and a ritual that is an essential part of my day-to-day. My trick is….
About three or four times a day, I peel myself away from my home office or studio to make a cup of tea. I'm rather old-school about this process, as I prefer to boil the water on a stove top in a kettle — there is something about a kettle's sweet bubbly whistle that I adore — which usually takes about 10 minutes.
During those 10 minute tea-making breaks, I accomplish a lot by focusing and making the most of the moment. After all, productivity isn't about being insanely busy, it is about being efficient with your time.
Here are 25 tasks that can be completed in 10 minutes to make your self-employed day infinitely more productive:
1. Tidy up the kitchen. This includes loading the dish washer, putting away dishes, wiping down counter tops and cleaning up the stove.
2. Take out the garbage, recycling and green bin.
3. Do 50 leg lifts (each leg). I usually grab on to the fridge or studio coffee cart to complete these while waiting for the water to boil. Some days I opt to do squats instead, which are equally invigorating. Three tea breaks means 30 minutes of leg lifts a day, which you definitely feel the next day.
4. Get some fresh air. Either open a window and drink in the outdoors or step outside for a splash of sunlight (only be sure to stay within ear shot of the kettle, of course!)
5. Play with my dogs. I have the luxury of bringing my fur monsters to my studio whenever I like. Squeezing in an extra play session is great for them and a huge stress-reliever for me.
6. Listen to two favourite songs. Nothing boosts a mood like plugging in to your favourite tunes. Throw in your headphones, crank the volume and rock out for a little while. (Spontaneous dancing is highly encouraged!)
7. Update your day's to-do list to keep your work flow flowing.
8. Throw a load of laundry on or put a load away.
9. Do 10 minutes of yoga or stretching to unwind, reset and clear your head.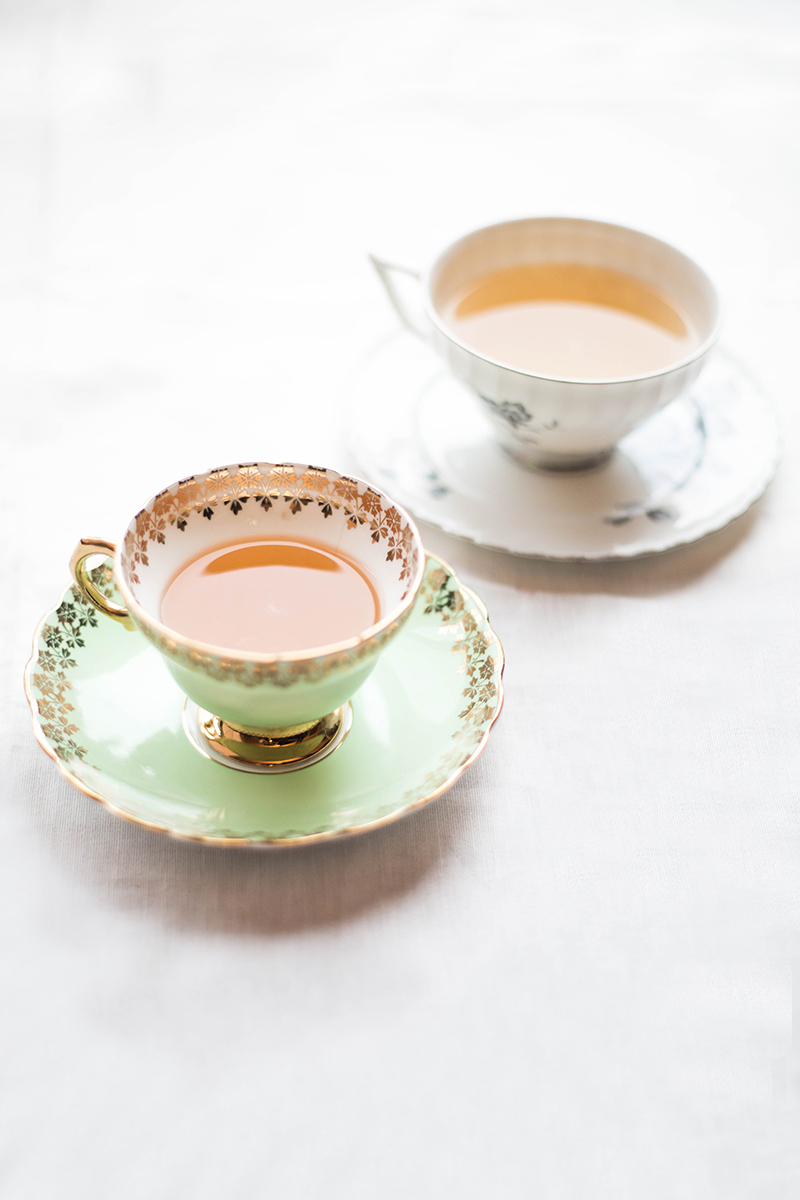 10. Catch up on your social media. I personally like to take this time to reply meaningfully to comments and messages, as well as scroll through my various social channels to stay up-to-date.
11. Moisturize. Face, body, everything, anything! You can never be to moisturized and your skin will thank you for it.
12. Give yourself a foot massage. Sorry if feet gross you out, but when you're buzzing around a studio all day in heels or zipping around the city shooting or taking meetings, a 10 minute foot massage will feel like heaven and make the rest of your day so much better.
13. Call a friend. When you are self-employed, some work days can be a little lonely, so take the time to make a quick phone call. Even if you aren't lonely, talking over texting is a great stress reliever and helps to strengthen your friendships.
14. Enjoy a healthy snack, like an apple. Ever tell yourself, "I don't have time to eat healthy," (guilty here!) When you take the time to make a cup of tea, you instantly have time to enjoy a nutritious snack, no excuses!
15. Organize your desk. Of course, don't do this if you're mid-project and like the chaos, but stacking papers neatly, dusting your computer screen and generally organizing your desk space can greatly improve your productivity.
16. Journal. This might sound cheesy, but taking a few minutes in the work day to jot down some thoughts is a great way to clear your mind so you can return to work fully focused.
17. Floss. I'm not kidding. A mid-day floss can be oddly blissful (and then you don't have to do it – or skip it – at bedtime).
18. Prep dinner. Chop some vegetables and measure out some ingredients. This way when dinner time rolls around, you just have to add heat. Plus, doing something tactile with your hands if you're job largely revolves around a computer can be an very soothing.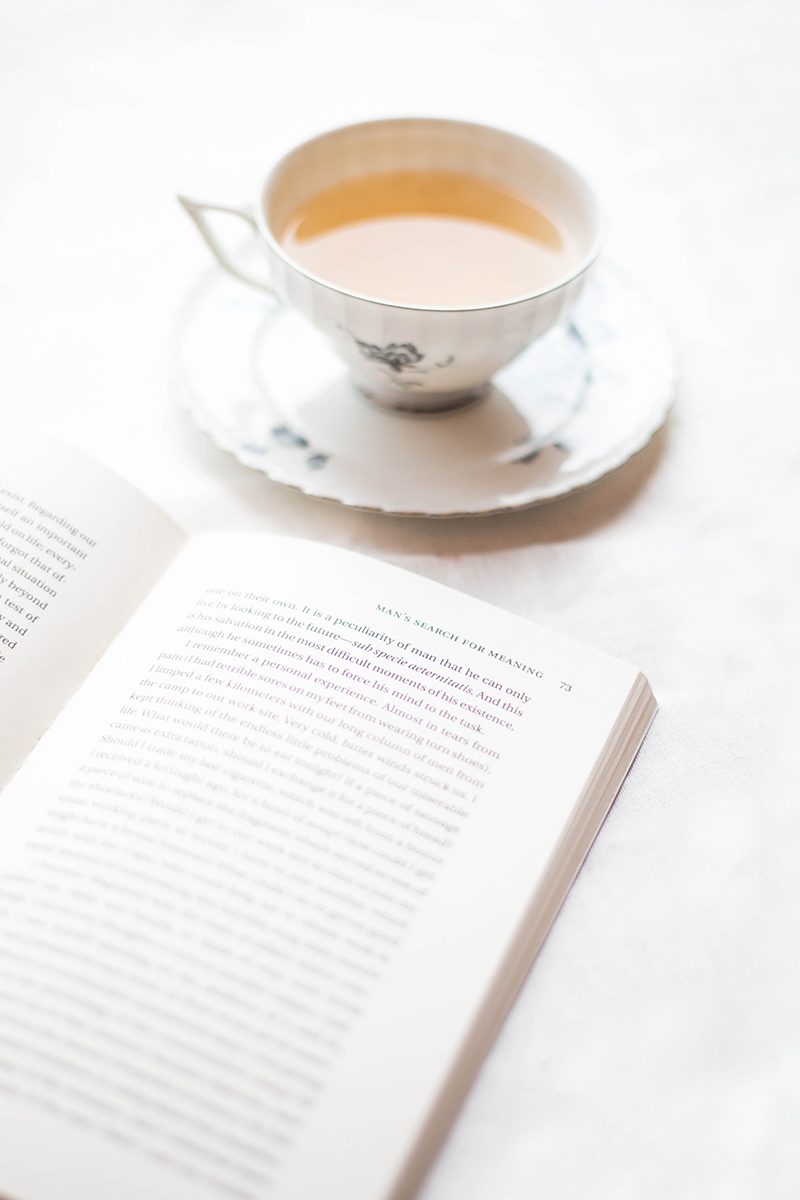 19. Vacuum. My studio and home need this and it is my most hated chore. At least by taking tea-making time to vacuum, I am rewarded with a comforting hot beverage at the end.
20. Read. Stick your nose in a book, an article, a blog to catch up on some reading. I love the app Pocket, because you can collect articles that you want to read and dive into them whenever you have time.
21. Browse the internet. Get all of that mindless clicking out of your system in 10 minutes. Watch that cat video, laugh at the new memes, send your friends something hilarious that you've found, but when the kettle whistle blows, that's all until the next cup of tea. This will help you from being distracted while actually working.
22. Pay some bills. There is always a bill to pay and it's best not to procrastinate on them.
23. Sort your inbox. Filter your email messages into designated folders so they are easier to tackle later.
24. Update apps on your phone. Because there is nothing worse than having to endure an app update when you're actually trying to work.
25. Do nothing. Simply sit and close your eyes (don't sleep) for 10 minutes and focus on your breathing. Doing nothing like this might sound counter productive, but it will help to recharge you for the remainder of the work day.
A mere 10 minutes may not sound like a lot of time, but when you focus and are consciously mindful of those minutes, making a good old-fashioned cup of tea can transform your work day into one of unrivaled productivity. And once you finish any of these tasks, you can sit back down at your desk and enjoy a delicious brew while you continue to work.
YOU MIGHT ALSO ENJOY READING:
"21 things I wish I had known before starting my business."
"8 dos and donts for writing a killer business plan."
{Interested in more mindful living and small business advice? Join my monthly newsletter here and be the first to receive all sorts of tips, shared resources and specials!}
***