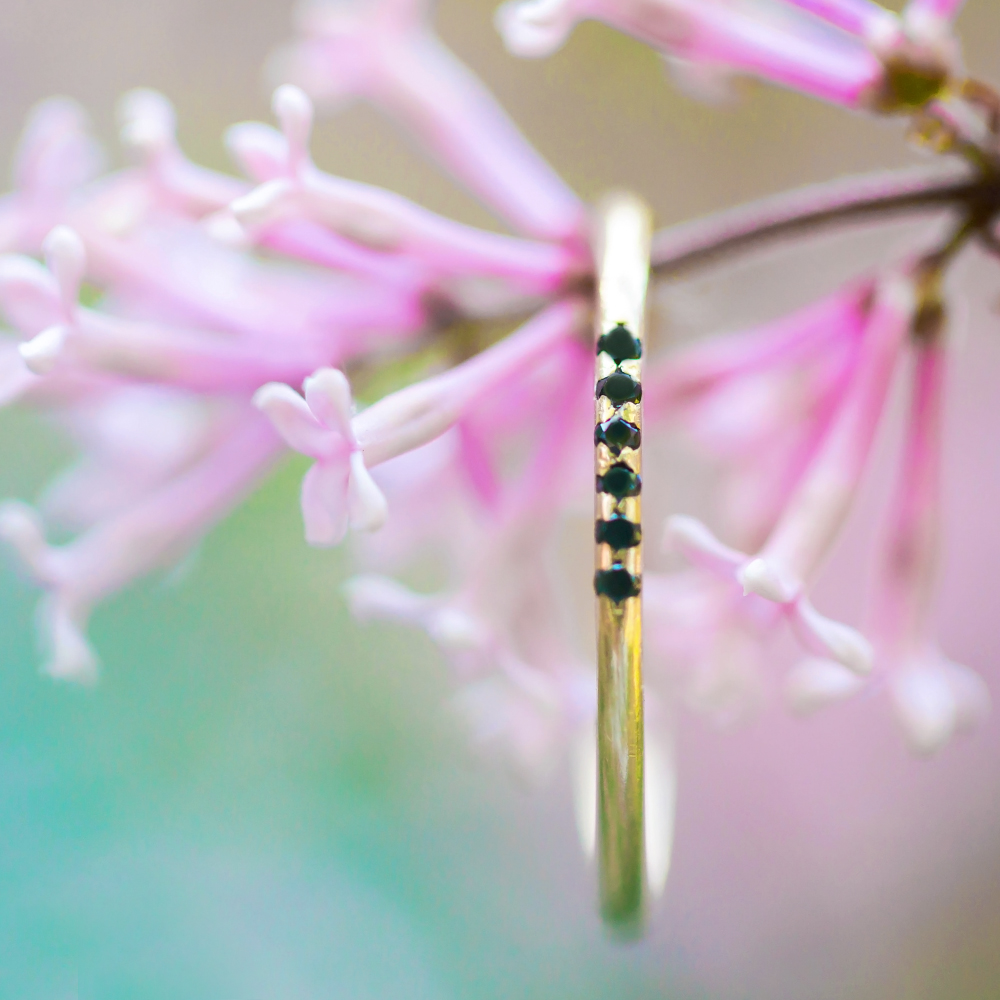 Five years ago I was on a subway headed home, trying desperately to keep my composure as I moved further and further away from the job I then considered my dream. I arrived at my apartment and took my dog to the park where, at last alone, I broke down and sobbed on a somber picnic table, a swirl of panic, disappointment and shame ricocheting through my thoughts. I had been laid off that morning and my career was suddenly an all-consuming black hole of doubt.
Faced with the decision to move cities and rebuild (again) or take a stand and try to avoid having to ever work for another corporation, I decided to open a teeny photography studio, then called LLB Creative. And I was terrified.
At the time, being your own boss wasn't trendy. At the time, people didn't understand what I was trying to do. At the time I felt a deep embarrassment for not being a part of the corporate career path that I had studied and trained so hard to be a part of. I faced a constant onslaught of questions: "How are you possibly going to make enough money?" "80% of all start ups fail you know." "Photography is more of a hobby though, right? Nobody really makes it work professionally." Needless to say, for a long time I was drowning in a sea of doubt.
What a difference between then and now. Now, half a decade later, after more work than I can possibly describe, that photography studio is called Gooseberry. It is a joyful, bustling place with lively commercial projects, an on-going agenda dedicated to exploring creativity, three full-time divisions (photography, branding and an art print shop) and daily adventures of all shapes and sizes.
I cannot believe that year five is here and because I'm an introspective sort of person, who loves to document life's various milestones, I thought it would be fun to put some of my biggest business lessons learned through experience down on paper. So here goes, in no particular order:
1. BABY STEPS ARE THE KEY TO A STRONG FOUNDATION
Everything, and I mean everything, is a building block. Every – single – thing. Break your goals down into baby steps and get to work, one teeny tiny task at a time. Avoid getting overly fixated on the end goal, but instead think through all of your logical steps to get to where you want to go.
And most importantly, embrace each step! It will feel like a struggle at times, perhaps even most of the time. Embrace the struggle – you really have to love what you're doing, even the baby steps part, to make it work how you envision.
2. CREATE YOUR OWN DEFINITION OF SUCCESS
What does the word 'success' mean to you? Figure this out. Is success a million dollars? Is it the freedom to work from anywhere? Is it more time with your kids? Your definition of success is going to be completely different from other people's – always keep this in mind.
This will keep you from being swept away in that 'keeping up with so and so' mentality. Stay true to your definition, to what you really want out of your work, your life, your projects. You will be far happier for it.
3. IMPOSTER SYNDROME NEVER TRULY GOES AWAY
So get used to it. While the more your work for yourself, the more confidence you build, that nagging little entity that likes to rear its ugly head at the least opportune times and whisper that you're not good enough, skilled enough, smart enough etc never goes away.
It's easiest to accept that and learn to manage it. I like to think of my little imposter syndrome character as a bully. And you know how you deal with bullies, right? You ignore them. Finit.
4. UNPLUG REGULARLY
Yes from the online world, from your phone, but also from your business. It can become all encompassing. You think about it all the time, you plan constantly, you go to sleep with your to do list on the brain, you wake up wondering if you have enough time to get everything done. That is the reality of the first few years of business (and beyond) and that's okay.
But make sure you take time away from it all to recharge, relax, decompress and re-inspire yourself. In other words, make time to live a little. This means give yourself a regular weekend every week. Give yourself nights off. Set business hours and work within those. It makes a world of difference.
5. NEVER UNDERESTIMATE YOUR GUT FEELING
It's a real thing and it's never wrong. The trick is learning to tell the difference between your gut feeling and fear. Get in tune with yourself and listen to your intuition.
6. BUSINESS PLANS ARE THE BEST
I say this in every advice article I write. Write a business plan every year because it is a total game changer and takes your hustle from something you do to something that supports you financially.
7. BUSINESS IS ABOUT PEOPLE
As much as crunching numbers is important (and it is, prepare to fall in love with your spreadsheets if you haven't already), business is by and large about people. The people you work with, network with, develop relationships with, look to for advice and mentorship, rely on for support, call up for kind word on a hard day or for tough love when you really need it – the people are what matters. Never take anyone in your business journey for granted and make sure they know how much you appreciate them.
8. IT'S MORE THAN OKAY TO SAY NO
With so many wonderful events, projects and opportunities available today, it can feeling overwhelming to try and do everything. The secret? You can't do everything, so stop trying. If an event or opportunity doesn't interest you or you simply don't have the time (OR secret option number three, you have the time but want to spend it on something else) say no politely.
I struggled for a long time with saying no, feeling like I had to take on everything. But once I started only saying yes to things that really resonated with me, there was a huge shift in my day to day stress.
9. A BUSINESS IS NEVER DONE
This is something everyone should known before starting a business. You hit a goal, awesome! But then it's on to the next. You get something launched, congrats! Then you have to sustain and manage it. Again, removing the thought of the end game from your mind makes things run more calmly and confidently. It's not about the end at all, it is about designing a process that you love to work on every day.
10. YOUR BUSINESS ISN'T ABOUT YOU
Shocking, right? But oh-so true. Yes you may be the face of your business. Yes your business may be infused with your personal values, your words, even your heart and soul, but your business is not about you at all. Rather your business is about the people you strive to serve. When you're feeling lost in your business go back to the question, "How can I serve others?" and you'll find your direction again.
11. ULTIMATE FREEDOM LIES IN UNCERTAINTY
As much as you have a plan and projections, timelines and due dates, trend forecasting and all of those really important elements, there will always be a degree of uncertainty when you work for yourself. This used to petrify me, but now I'm able to see uncertainty as an uncharted opportunity. An uncertain future means ultimate freedom in the sense that you can make any sort of future happen for yourself, most likely in ways you had never imagined before.
***
I like to call Gooseberry the little studio that could and this five year anniversary feels as surreal as the day I brought my business license home, albeit in a completely different way. Thank you for five incredible years everyone. I cannot wait to see what the next five bring. xo
SIGN UP FOR GOOSEBERRY'S BUSINESS NEWSLETTER -- YOU SUBMIT YOUR QUESTIONS, WE ANSWER THEM EVERY MONTH!