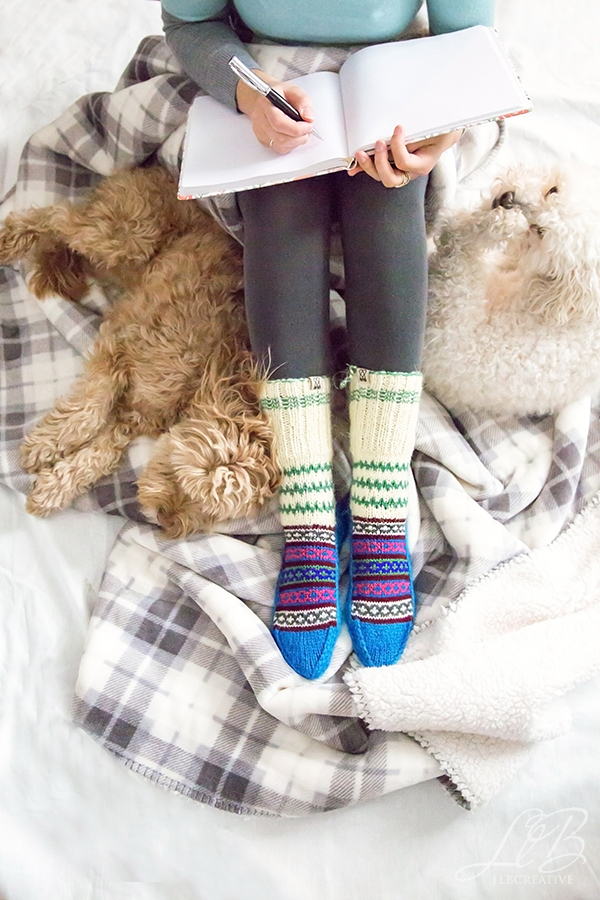 The tantalizing sense of possibility that lies in the fresh year ahead is intoxicating and it's easy to get swept away by that warm and fuzzy feeling when setting your goals.
Creating goals that are attainable is something of an art form in and of itself, and while there is no right or wrong way to go about this, here are some tips that I've gleaned from my years running my own business that I hope will help you to achieve yours.
HOW TO SET GOALS TIP #1:
BE REASONABLE WITH YOUR GOALS
My goals list from six years ago read something along the lines of this; "Publish a book, learn piano, get six pack abs, learn a new language, start a non-profit…blah blah blah." Sounds outrageous, right? Because it was! Every item was something enormous that I scrawled loftily onto a piece of paper, labelled as goals and then waited to somehow… happen. In reality, those items were merely ambitions without a definitive plan, strategy or purpose behind them and as a result, none of them came to fruition.
Feeling like you can take on the world and accomplish huge things when setting New Year goals is a by product of too much champagne and the lovey-dovey atmosphere of the season. Instead, temper your ambitions and shape them into reasonable bite-sized goals that will add up to something wonderful (and consequently, huge!) in 365 days.
This is especially crucial when setting goals for your business, because everything in business is a building block. Spend the time defining small reasonable building block goals and have a clear idea of what you would like the end result to look like once those small building blocks are assembled (read: achieved).
For example, you may want to say your goal is to have your blog read internationally. Amazing! But huge. So formulate smaller building block goals to support and build to that, such as "Guest post for an American blog," or "Be re-grammed by 'x' brand." The more reasonable the goal, the more you can achieve and the greater the outcome of you succeeding with your huge goals.
HOW TO SET GOALS TIP #2:
UNPLUG WHILE SETTING GOALS
For the past two years, I have taken two weeks off over Christmas and New Year's and I unplug completely. This means no social media notifications are active, email auto-responders are on and all calls that aren't friends or family are directed to voicemail. Why? Because I love my holidays to feel like my childhood (ah, the sweet simplicity of the 90s) and because I inevitably take time to evaluate and set up my business for the new year without any external influences.
Don't get me wrong, I love reading about other people's goals. I really do! But consuming all of that inspiring information before I have had a chance to really listen to my intuition, my business vision and myself in general can subconsciously effect what goals I end up creating. Unplug so you remain uninfluenced (for a couple of days even) and remain true to yourself with your goals. It makes a world of difference and your untainted goal list will ultimately serve you better.
HOW TO SET GOALS TIP #3:
LIMIT THE GOALS THAT YOU SET
This sounds very uninspiring, doesn't it? Limit your goals? I may as well be telling you to limit your dreams, but that is not my intent. Time is limited and we are all incredibly busy with work, side hustles, family, a social life etc. Your goal list should be a beacon of inspiration throughout the entire year, so bogging it down with a million different items is counter-productive. You may feel tired, unmotivated and down right exhausted looking at a list that is too long, because you won't physically have the time you need to tick them all off.
Instead, I recommend limiting a goal list to 10 things in different aspects of your life, such as work, personal and health. Be mindful of the aforementioned huge goals vs building block goals so that everything on your goal list progresses you, rather than limits you. Plus, if you knock out your 10 goals by spring, amazing! Set 10 more yourself and keep going!
HOW TO SET GOALS TIP #4:
TAKE YOUR TIME SETTING GOALS
Setting meaningful and strategic goals that will help progress you in your life plan takes time. Don't rush it in an afternoon fuelled by eggnog or wine. Savour the process and think it through.
I personally love to set my goals first with a notebook and pen, curled up in bed or on the couch beneath a sea of blankets with my fur monsters, wearing the warmest socks I can find. This year my socks of choice were from FAZL Socks. These are ethically produced, handmade socks that create jobs for women in the Himalayas and donate 50% of all proceeds to impoverished children in India. These socks are vibrant, joyous and toasty!
FAZL Socks were the perfect addition to my goal setting sessions and made my notebook time feel comfortable and luxurious all at once. Shop the pairs I am wearing here and here.
HOW TO SET GOALS TIP #5:
EMBRACE THE DULL GOALS TOO
It's a common trend to set goals that are superbly inspiring and that is wonderful! But not every goal you set needs to make your heart flutter. One of my business goals this year is to simply sustain. What does this mean? It means that I'll be refining my processes, improving my work flow and making small adjustments here and there to keep the business on track.
It might sound like a boring goal – it's definitely not as grand as my 'goals' from six years ago — but it's what I need to focus on at this point in time. Don't be shy of what you need to focus on for you, for your brand, for your plan.
HOW TO SET GOALS TIP #6:
LOVE YOUR GOAL LIST
There is a very true saying out there: "You make time for the things you love." So make sure that you genuinely love every single item on your goal list. If you despise going to the gym, don't have 'join a gym' on your list! Opt instead for something that suits your fitness style, such as 'commit to a jogging buddy' or 'join a yoga in the park group.'
If there is something on your list that has to get done this year, but you hate, make your goal to outsource that item (for example, your business accounting or email management). Love your goal list so that you cannot wait to tackle it time and time again throughout the year.
*** BONUS READING ***
The talent in this city is truly incredible and there are countless professional women whom I admire. Here are three additional articles about goal-setting from some awesome local ladies:
"The only New Year's resolution I'm making in 2017," by This Renegade Love.
"How I plan and set goals for the New Year," by Do Well Dress Well.
"How to end the year right and start the new year strong," by Jem Castor Marketing.
---
Join LLB Creative's newsletter below for exclusive small business tips, killer coupons, bonus content, behind-the-scenes secrets and VIP invites to 2017 events!
Save
Save
Save
Save
Save