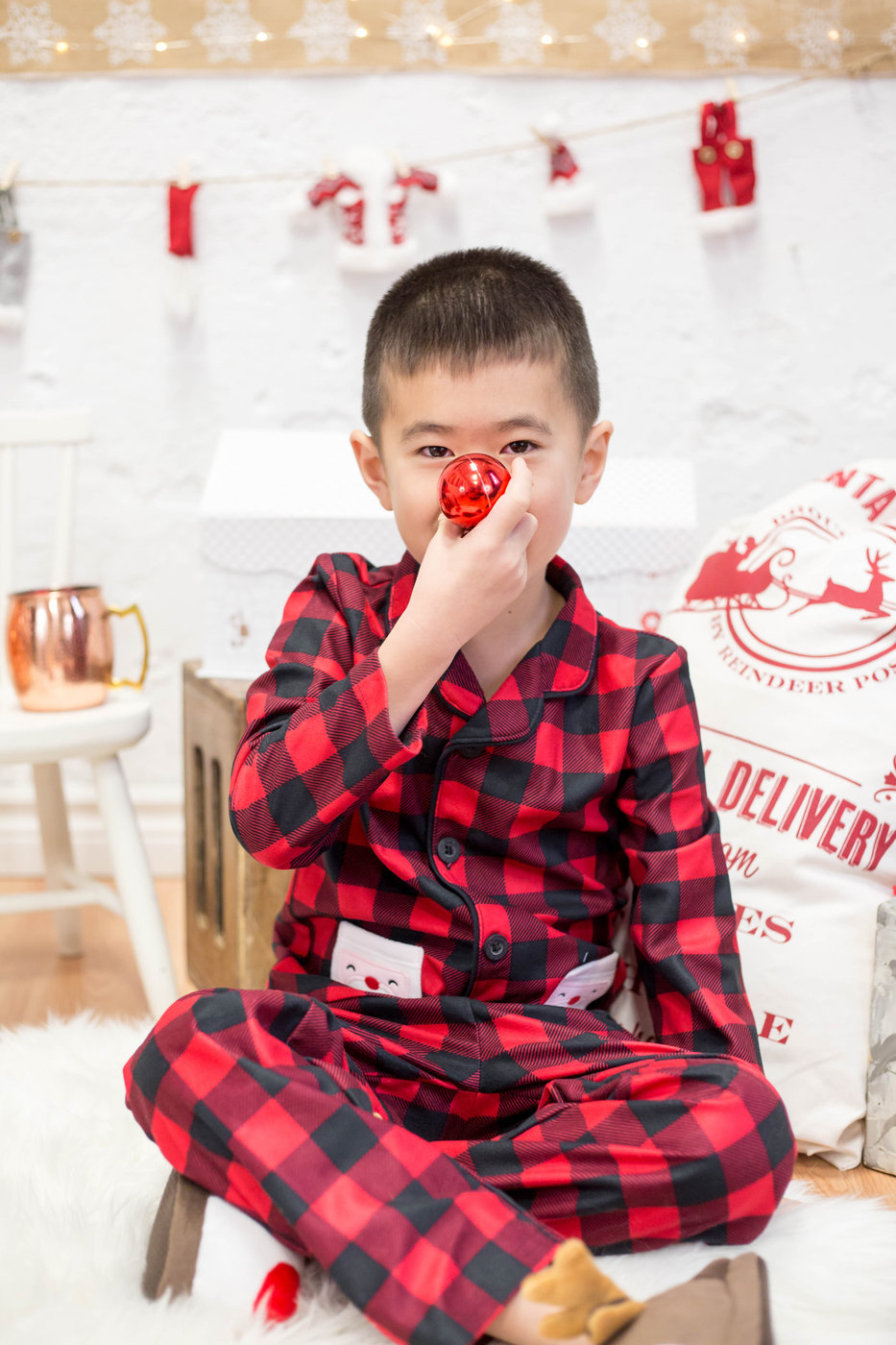 It's that holly jolly time of year again when everything feels filled with wonder and magic, which can only mean one thing! Gooseberry's Family Holiday Mini Sessions are back this winter in Toronto!
Each year for our dazzling Toronto Holiday Mini Session event we create a gorgeous minimalist set punctuated by pops of vibrant colour so you can capture some traditional merry fun with your family!
Gooseberry's unique Holiday Mini Photo Sessions are designed to be nothing but fun for little ones — we play, we laugh, we dance around and we let the magic of childhood set the tone in our bright and sunny downtown Toronto studio.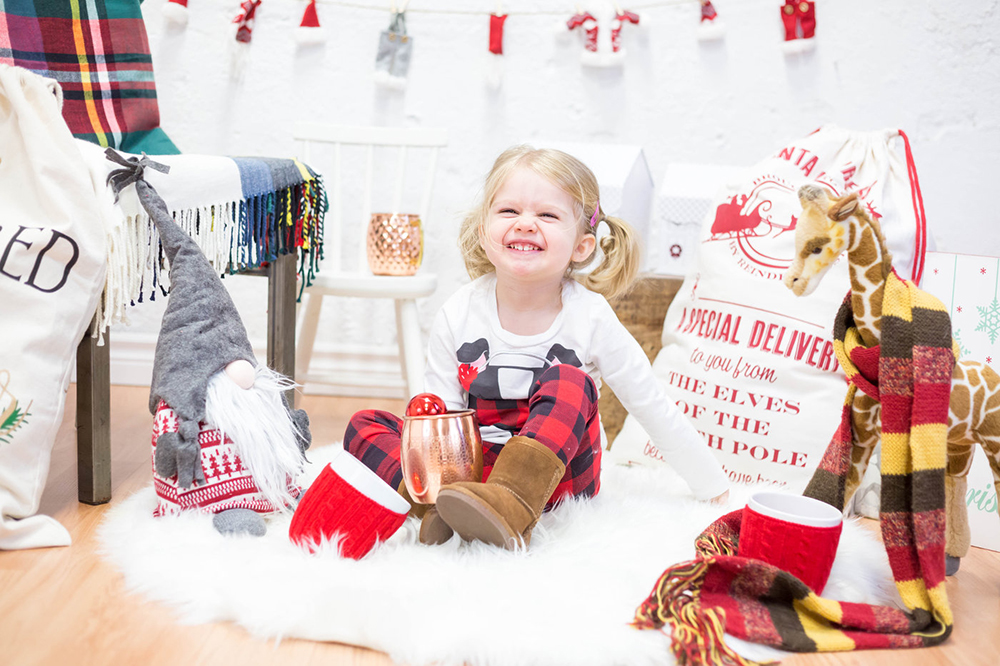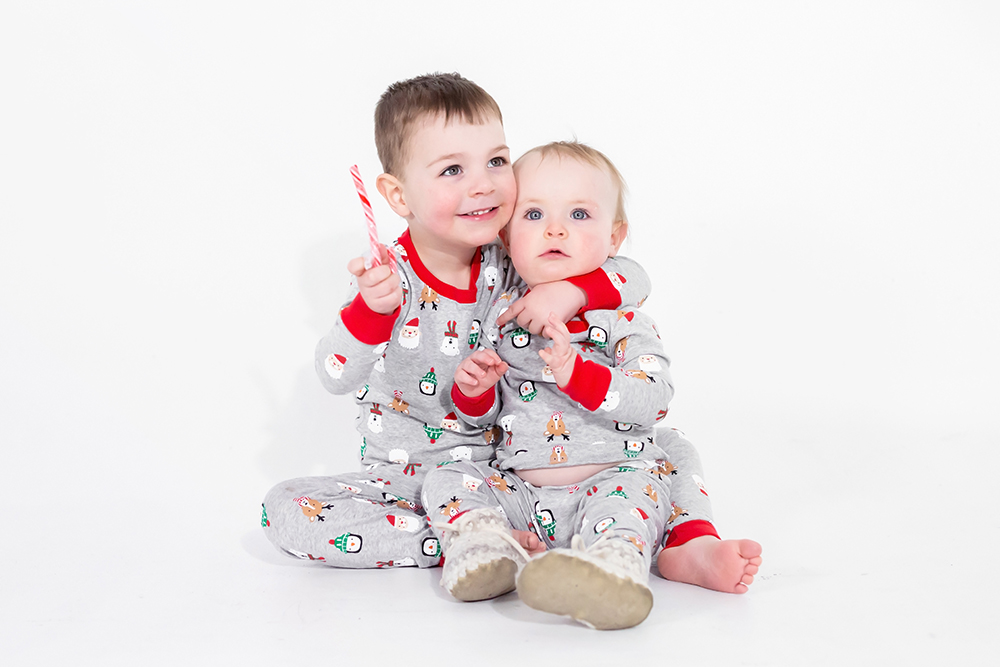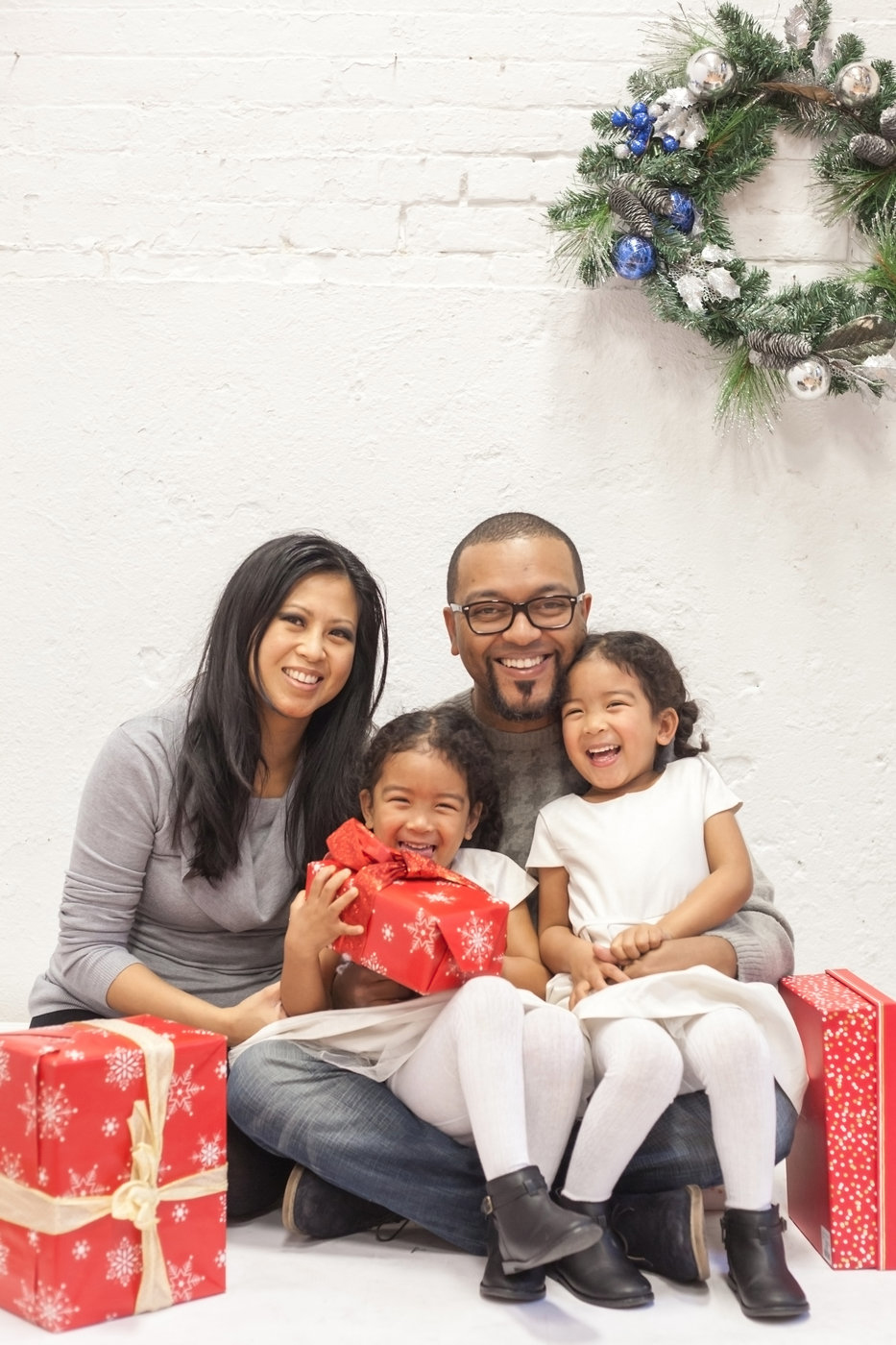 Dress up in your holiday best or come to your Holiday Mini Session all cosy in your festive pajamas! Bring a treasured plush toy, a favourite book or a favourite blanket to make your holiday portraits as sentimental as possible! Parents are always more than welcome to join in the fun too!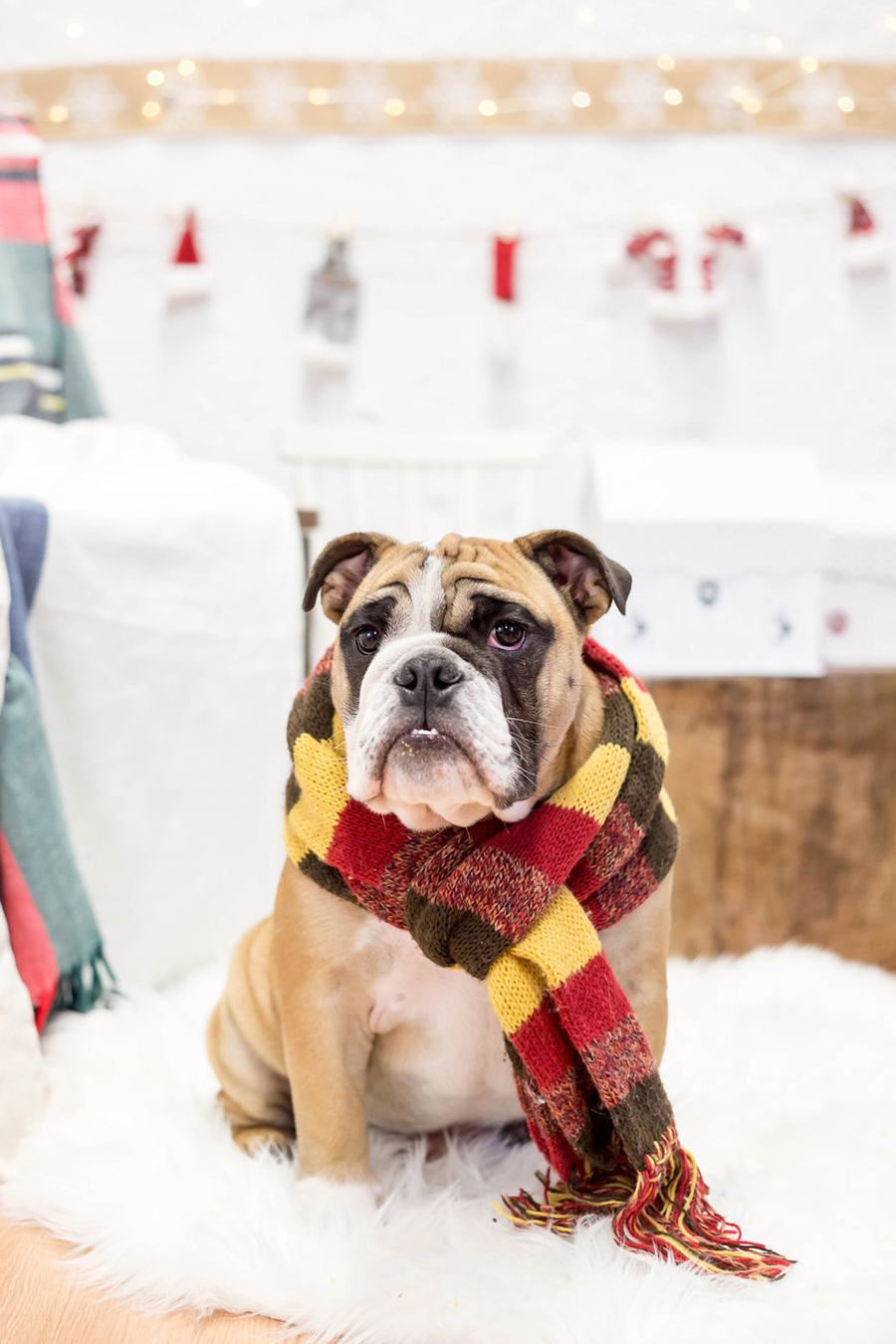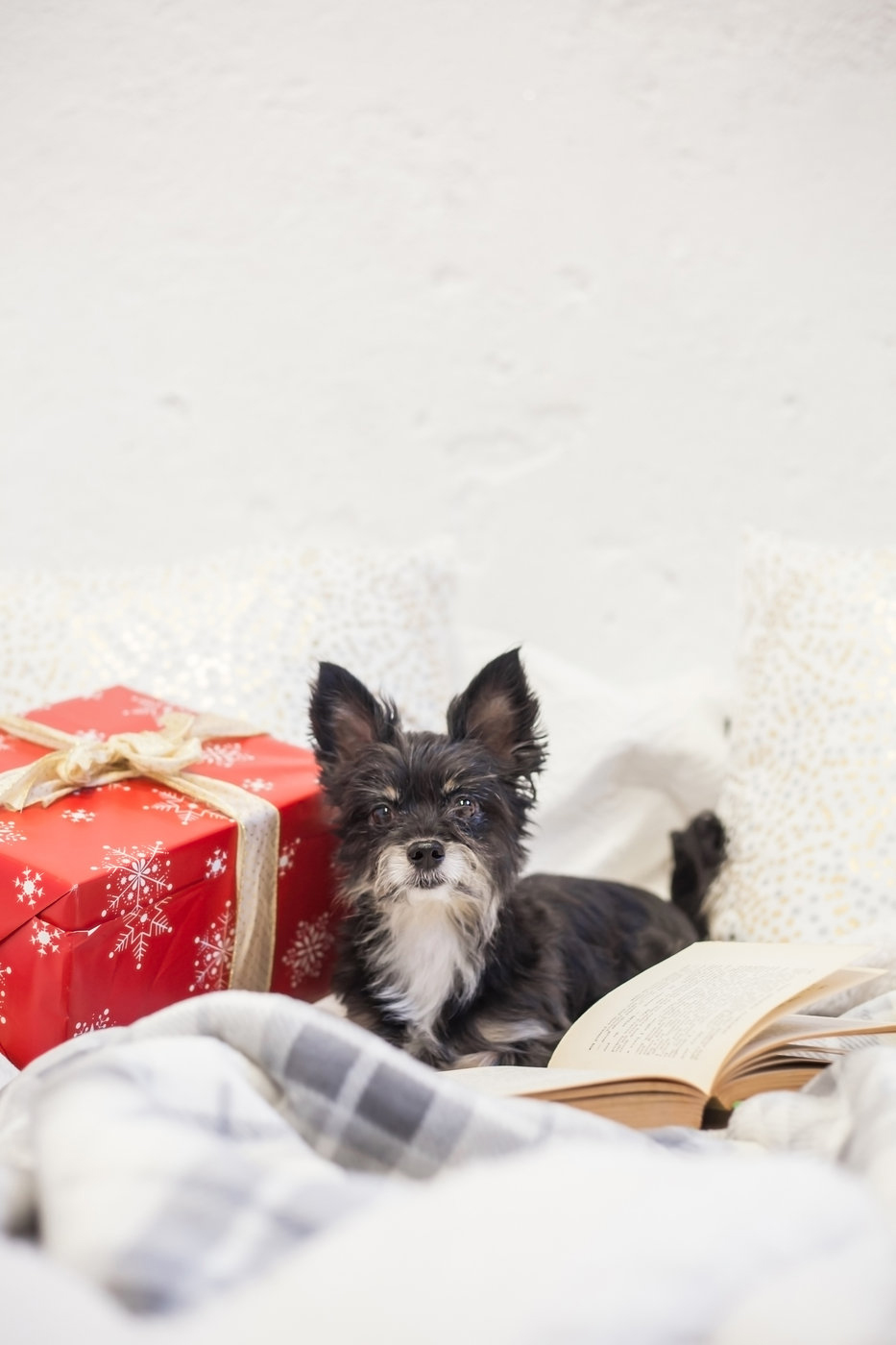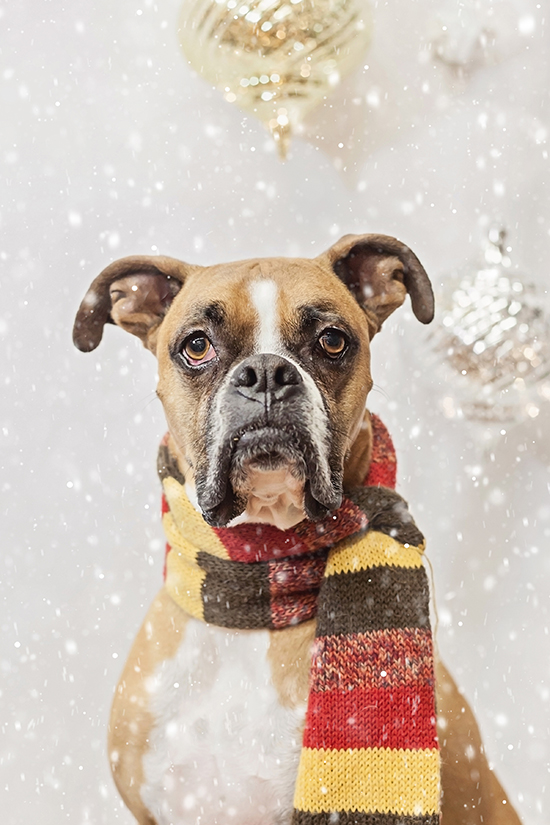 Holiday Mini Sessions are also open to fur-babies! We adore photographing beloved pets this time of year — after all, they are part of the family too! We keep the studio calm and cosy so as not to make pets nervous and we have lots of treats on hand too.

---
---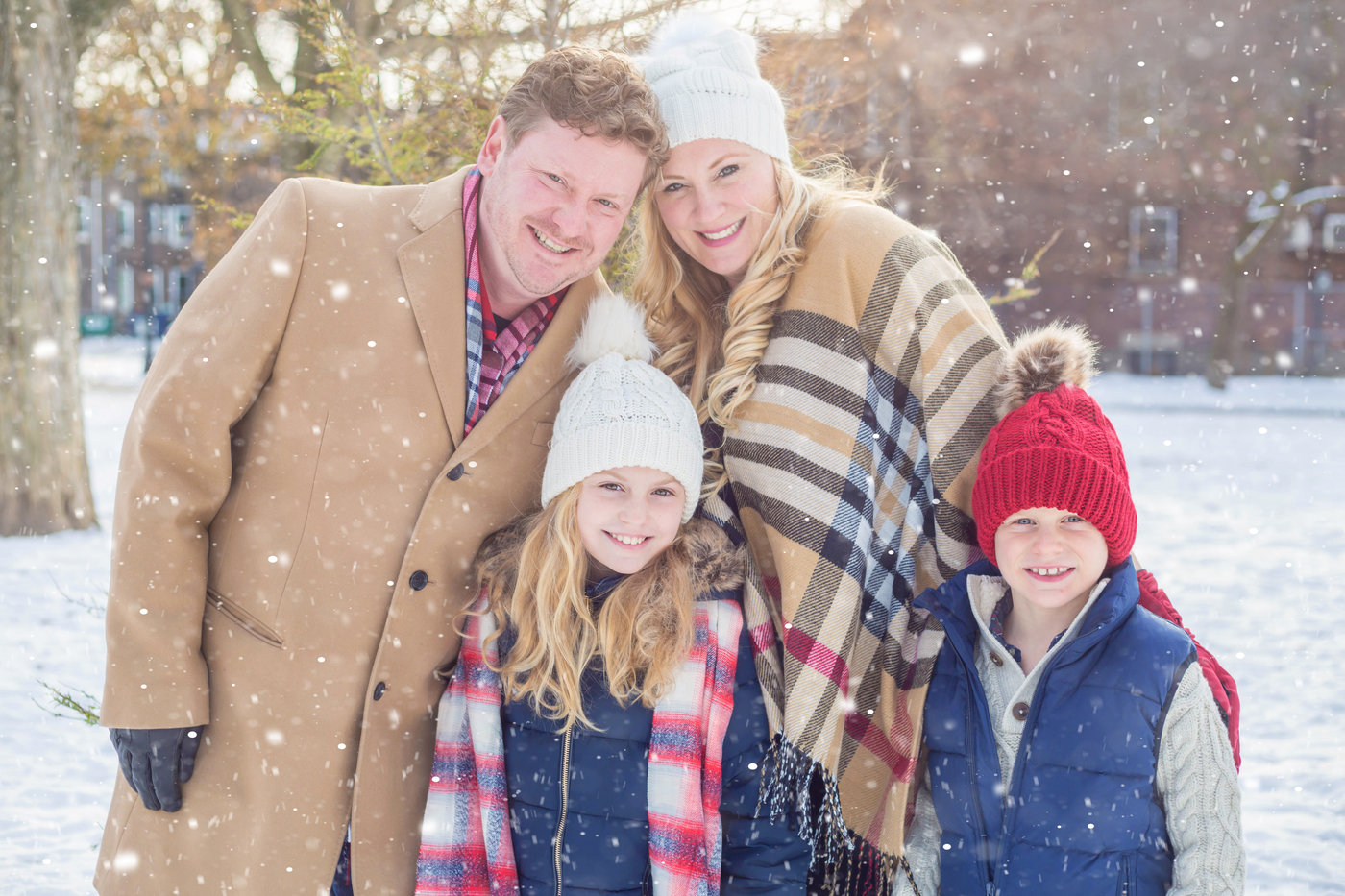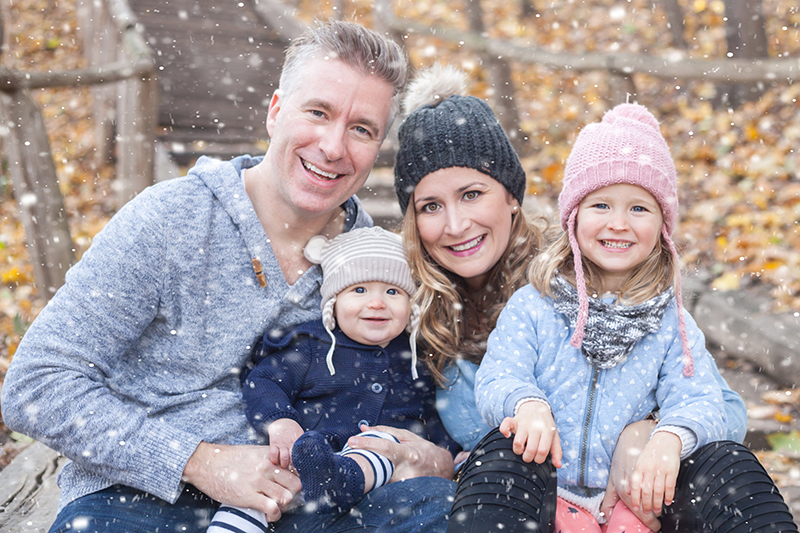 And — if that's not enough — we also offer an outdoor option for our Christmas Mini Sessions in Trinity Bellwoods park. So for those of you who can't wait to show off this season's stylish winter coat, your fluffy hats and your fun mittens, let's go play in the snow for a bit!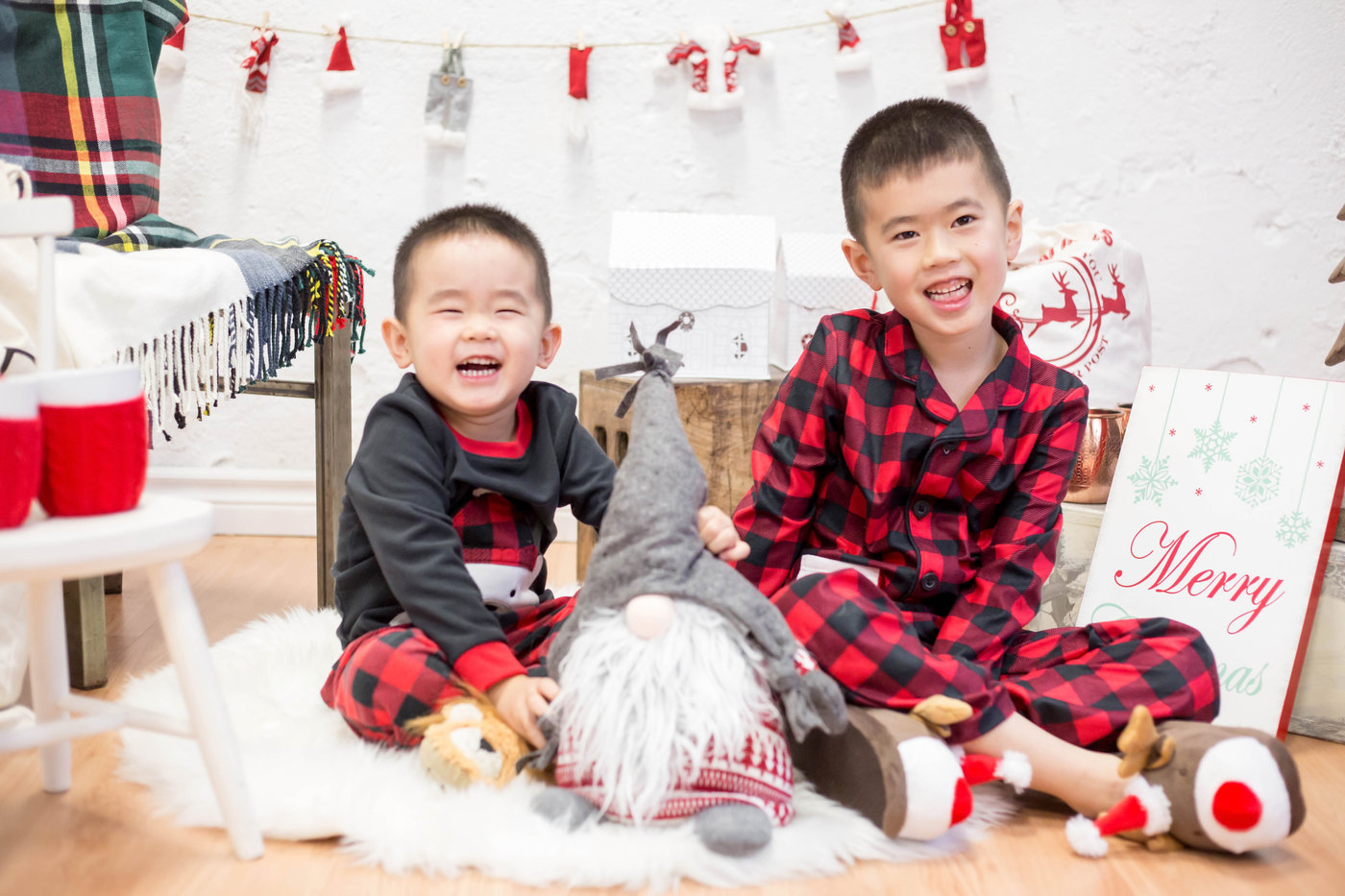 Your Holiday Mini Session Includes:
– pre-shoot consultation (by phone or email)
– 30 minutes of shoot time
– 15 final hi-res retouched images
– a private online gallery
– suitable for up to 4 photo subjects only. Groupings of 4+ need to book two back-to-back mini sessions to be accommodated.
* these mini sessions are not suitable for branding projects and are designed as vibrant, lively portrait sessions
2019 Booking Dates:
Sunday December 1st, 2019 | 10AM – 4:30PM | Gooseberry Studios, downtown Toronto
Saturday December 7th, 2019 | 10AM – 4:30PM | Gooseberry Studios, downtown Toronto
Holiday Mini Session FAQs:

1. Do I get to choose my images?
No. As a discounted mini session event the photographer will choose the 15 final images from the shoot.
2. How long do I have to wait for my images?
Your final images will be delivered via an online gallery within 72 hours of your shoot date — so lots of time to get ready for the holidays!
3. Can I see the sets before booking?
So here at Gooseberry we keep our sets super secret until the day of the shoot, replicating a little bit of that Christmas morning surprise and magic. If this helps, however — our sets are typically centered around bright, minimalist themes with pops of colour. We have a suite of props on hand to add in as needed/wanted.
4. Where is your studio?
Our studio is on Queen Street West by Trinity Bellwoods Park. Exact directions will be provided once bookings are completed.
---
---