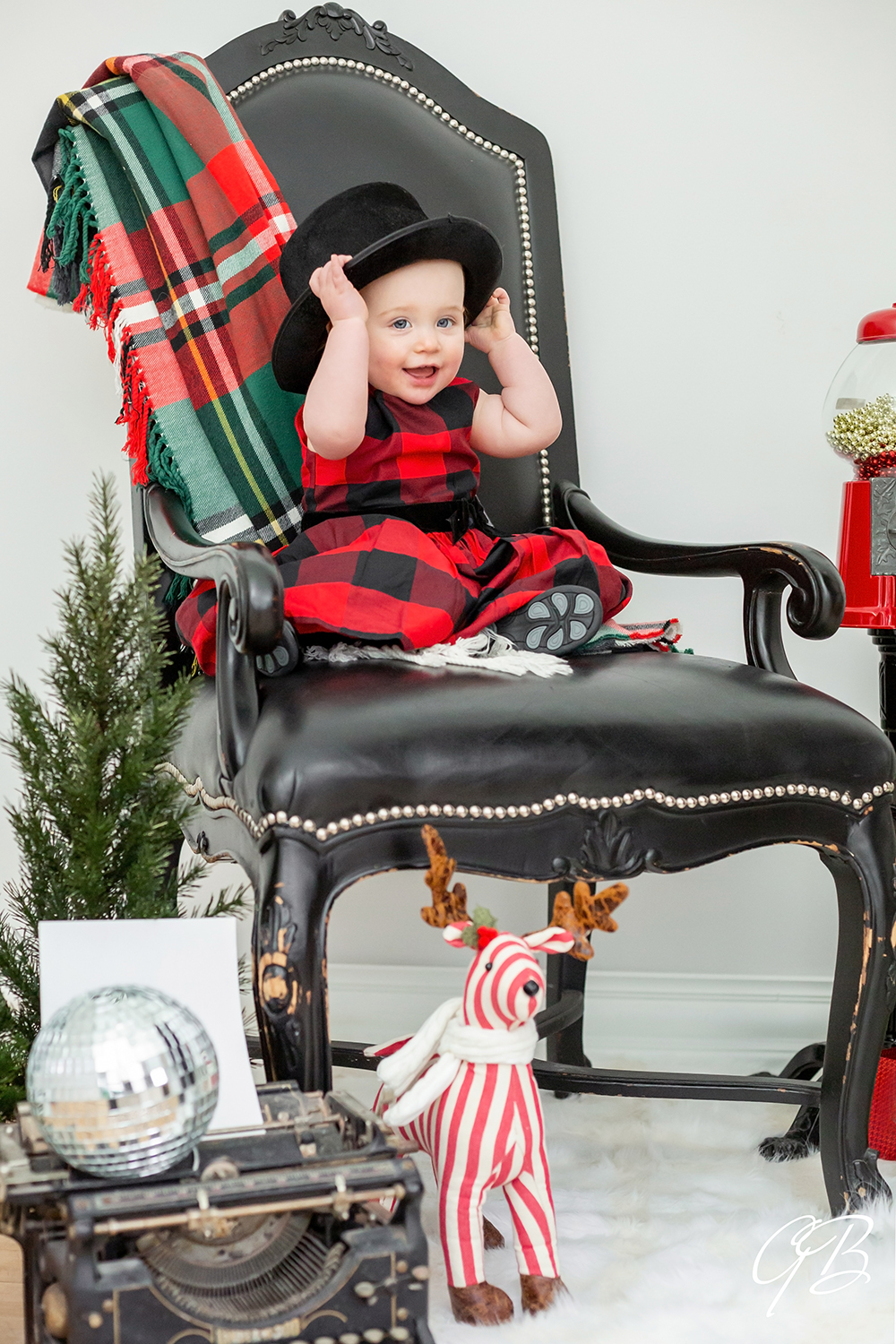 December is here at last, which has brought a pretty dusting of snow as well as Gooseberry's Annual Family Holiday Mini Sessions back to Toronto! This year we're offering not one, not two, but THREE Toronto Holiday Mini Session dates featuring our signature vibrant, lively and whimsical family photography style!
Gooseberry's unique Holiday Mini Photo Sessions are designed to be nothing but fun for little ones — we play, we laugh, we dance around and we let the magic of childhood set the tone in our bright and sunny downtown Toronto studio.
Here is a recap of our first 2019 Toronto Holiday Mini Session date if you're interested in seeing the festive fun and family cuteness! (If you'd like to book a mini session for our next December 2019 date, please visit here!)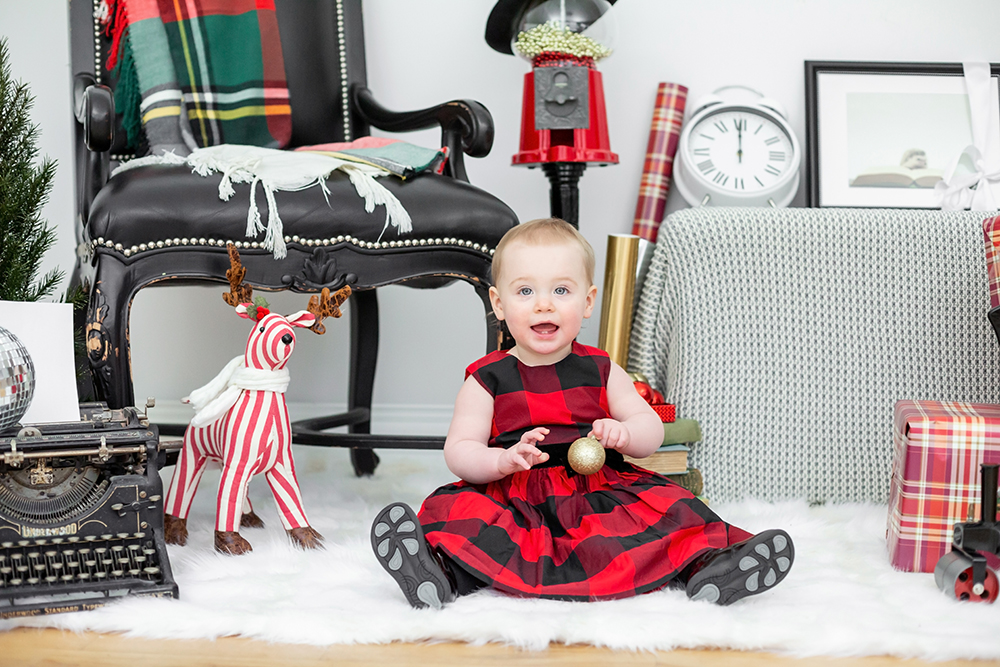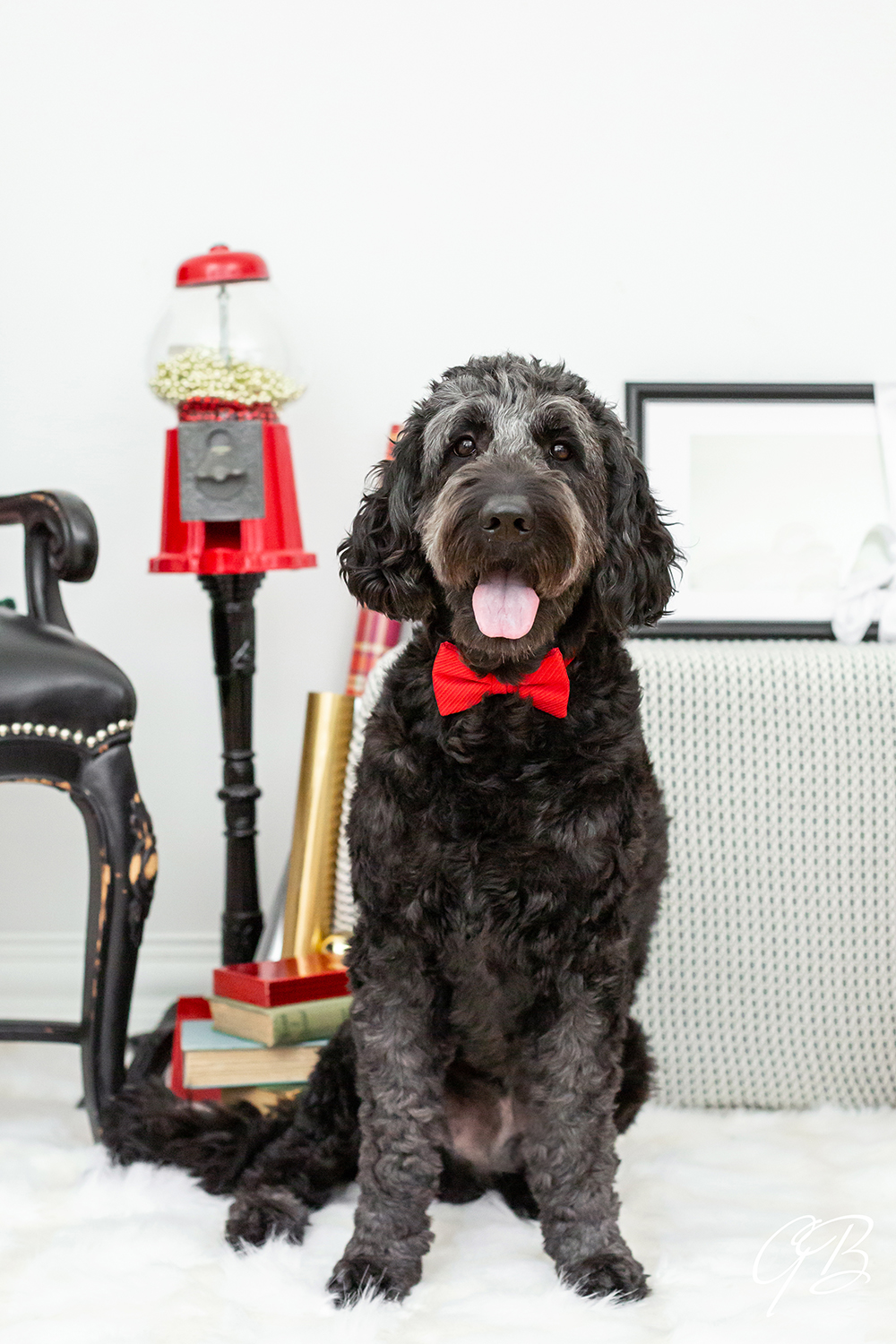 We danced and bopped around to holly-jolly tunes, while playing with all sorts of holiday baubles during our first Holiday Mini Session date — and we gushed over adorable holiday bow-ties on our furry friends too! That's right! Our Christmas Mini Sessions are dog-friendly, meaning Fido can join in the fun too! After all, they are an important part of the family.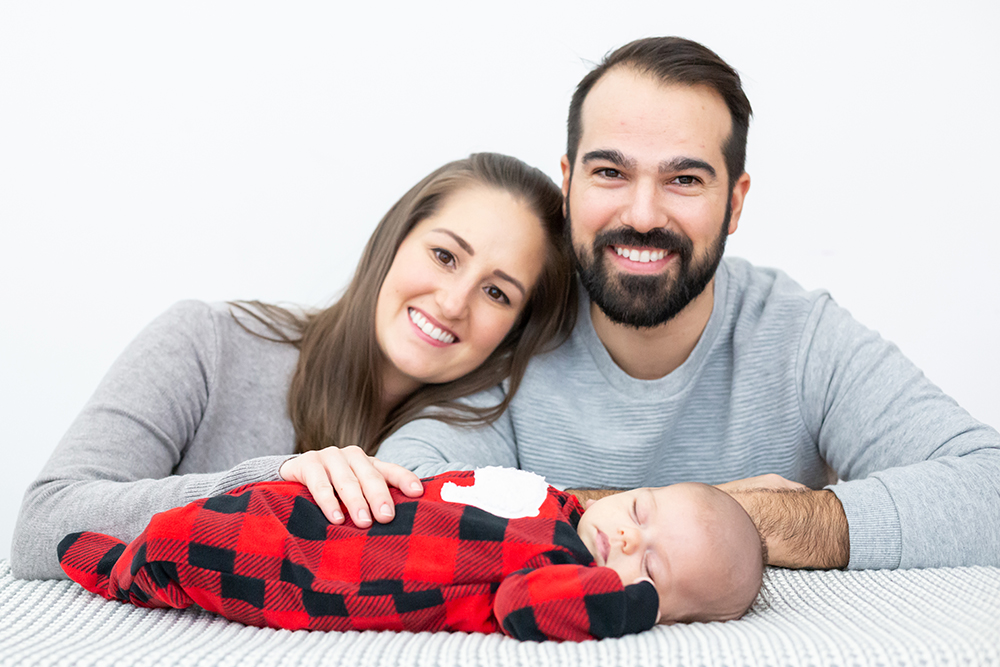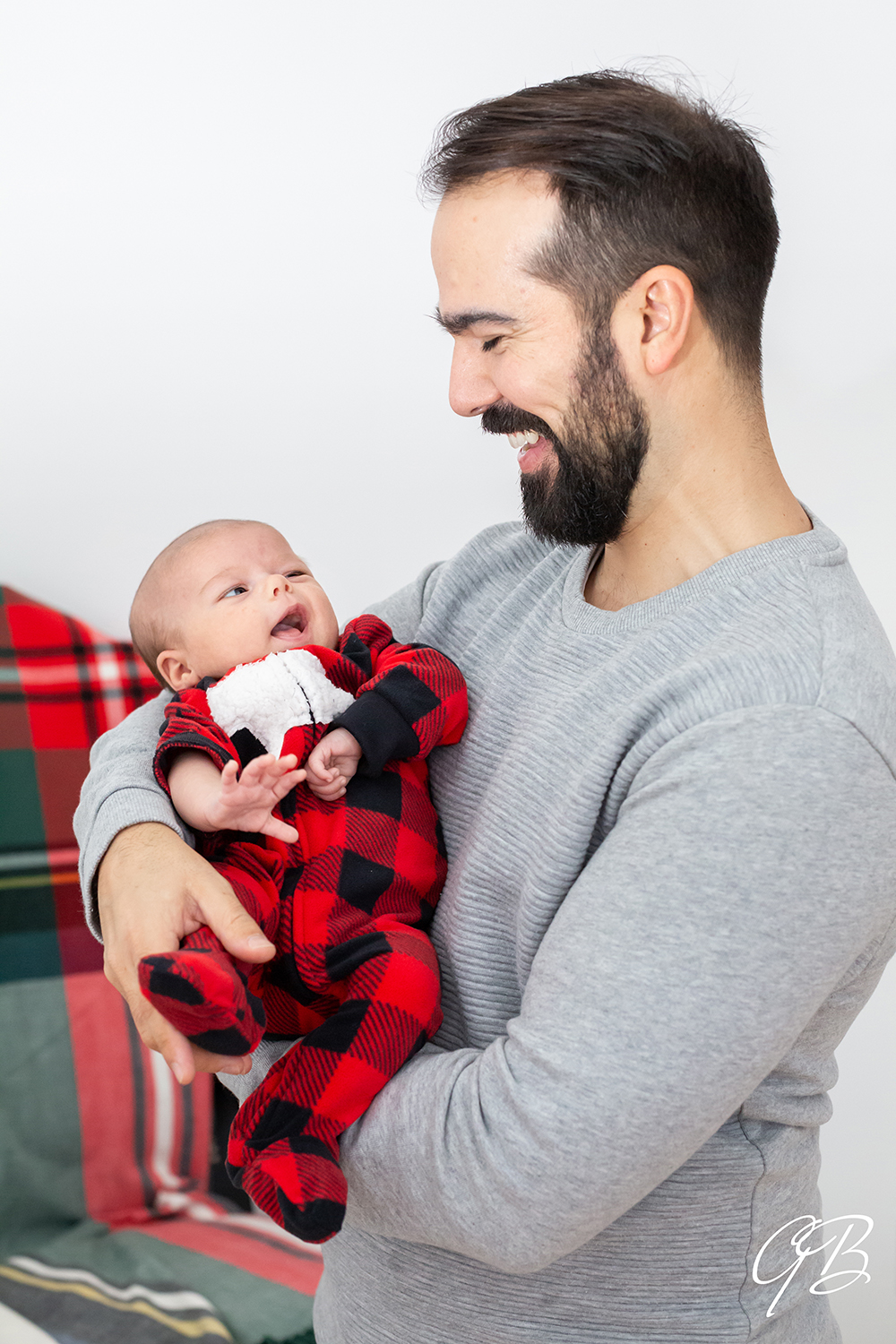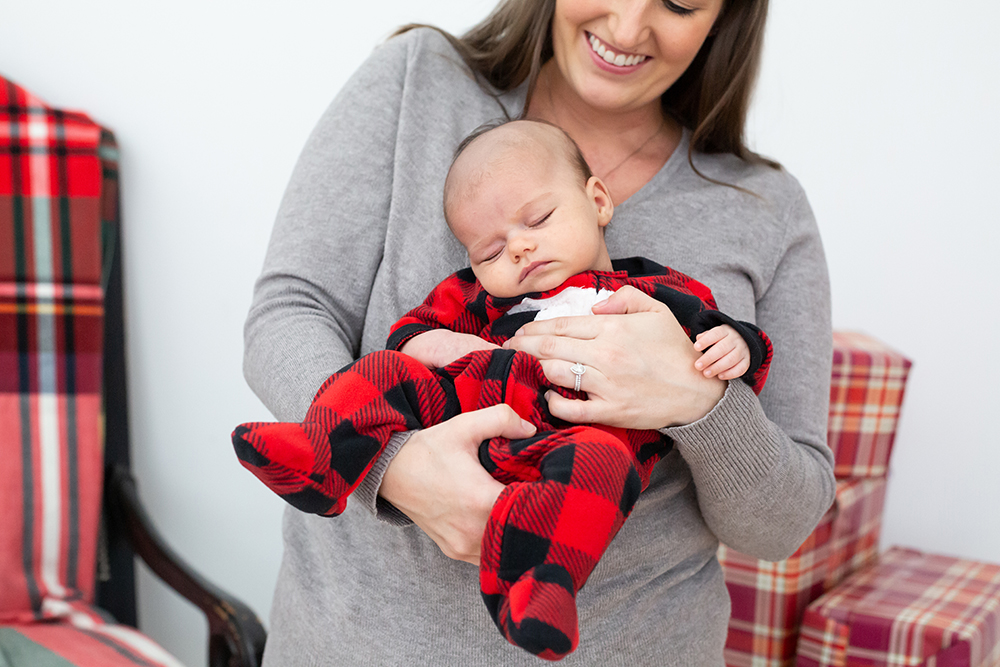 We celebrated snugly newborn moments with the most adorable snoozing and smiling! Booking Holiday Mini Sessions to capture baby's first Christmas is a wonderful way to celebrate the holidays. Plus the photos from your Christmas Mini Session make fantastically sentimental gifts too — bonus!

---
---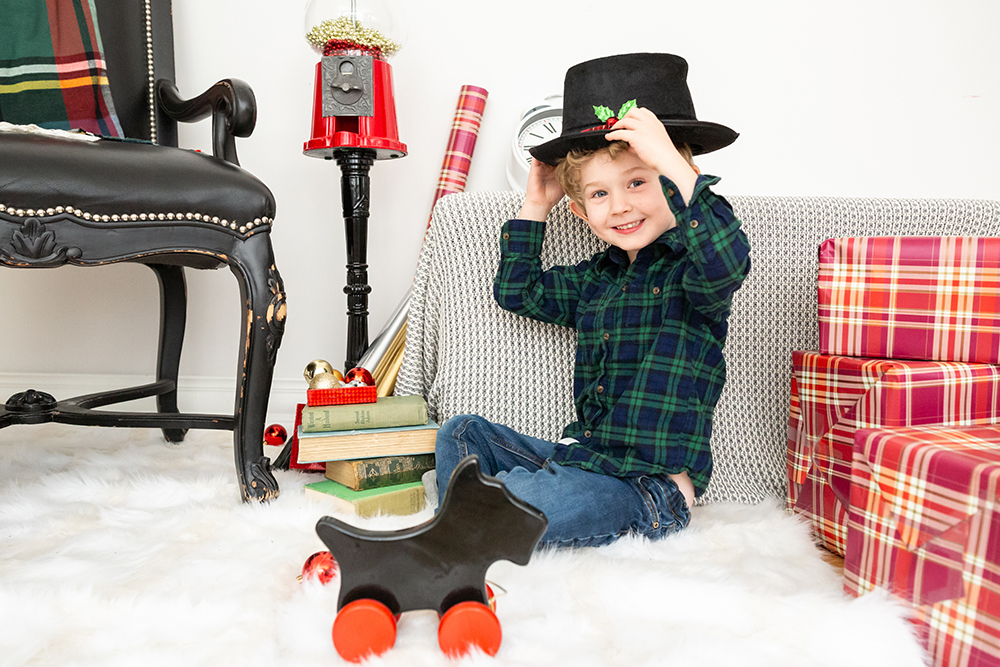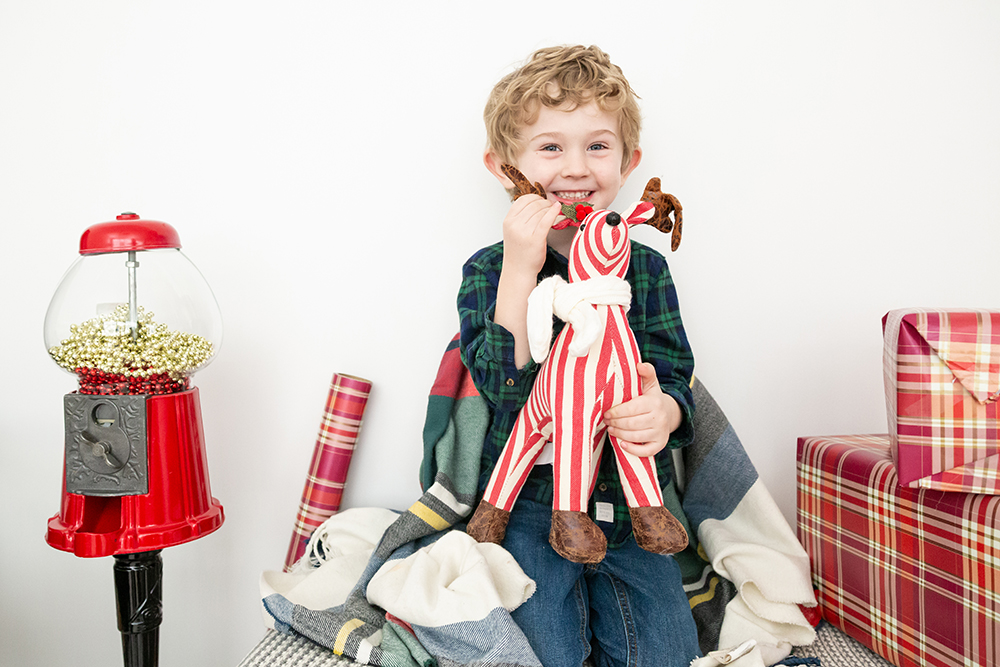 What else happens during our Christmas Mini Sessions? Well, let us tell you! We chat excitedly about Santa lists, try to decide what the all time best Christmas cookie is and day-dream about the thrilling anticipation of Christmas eve!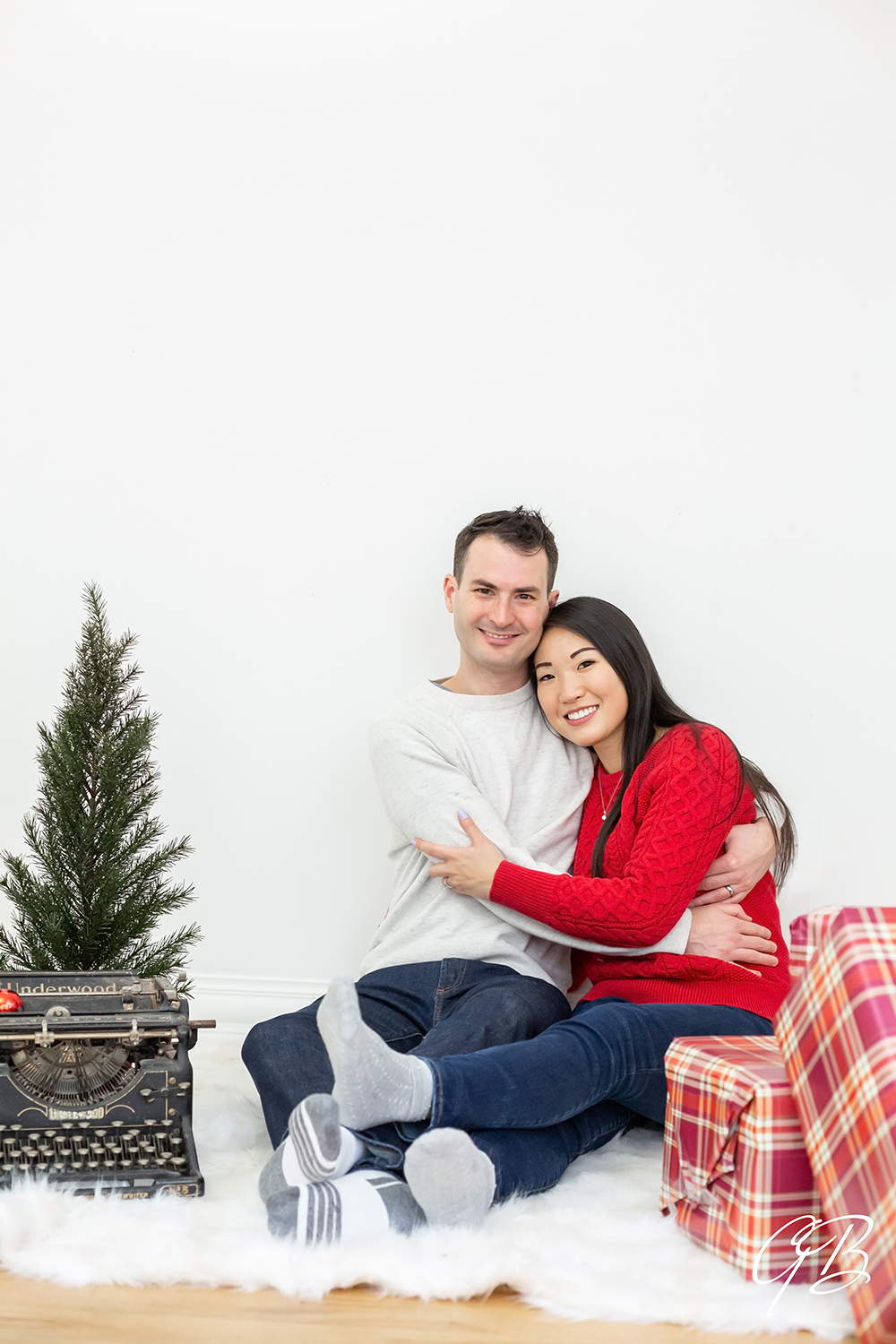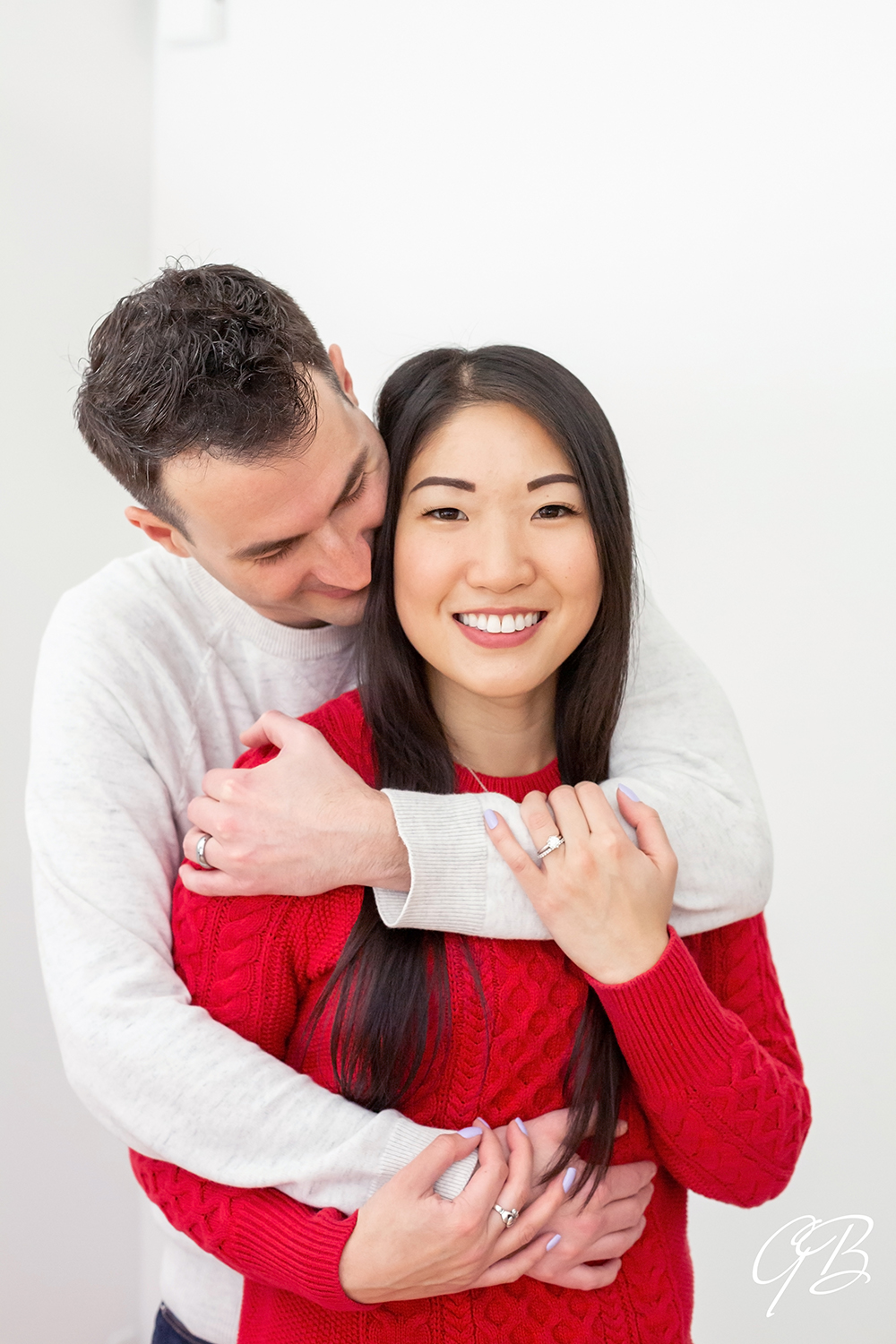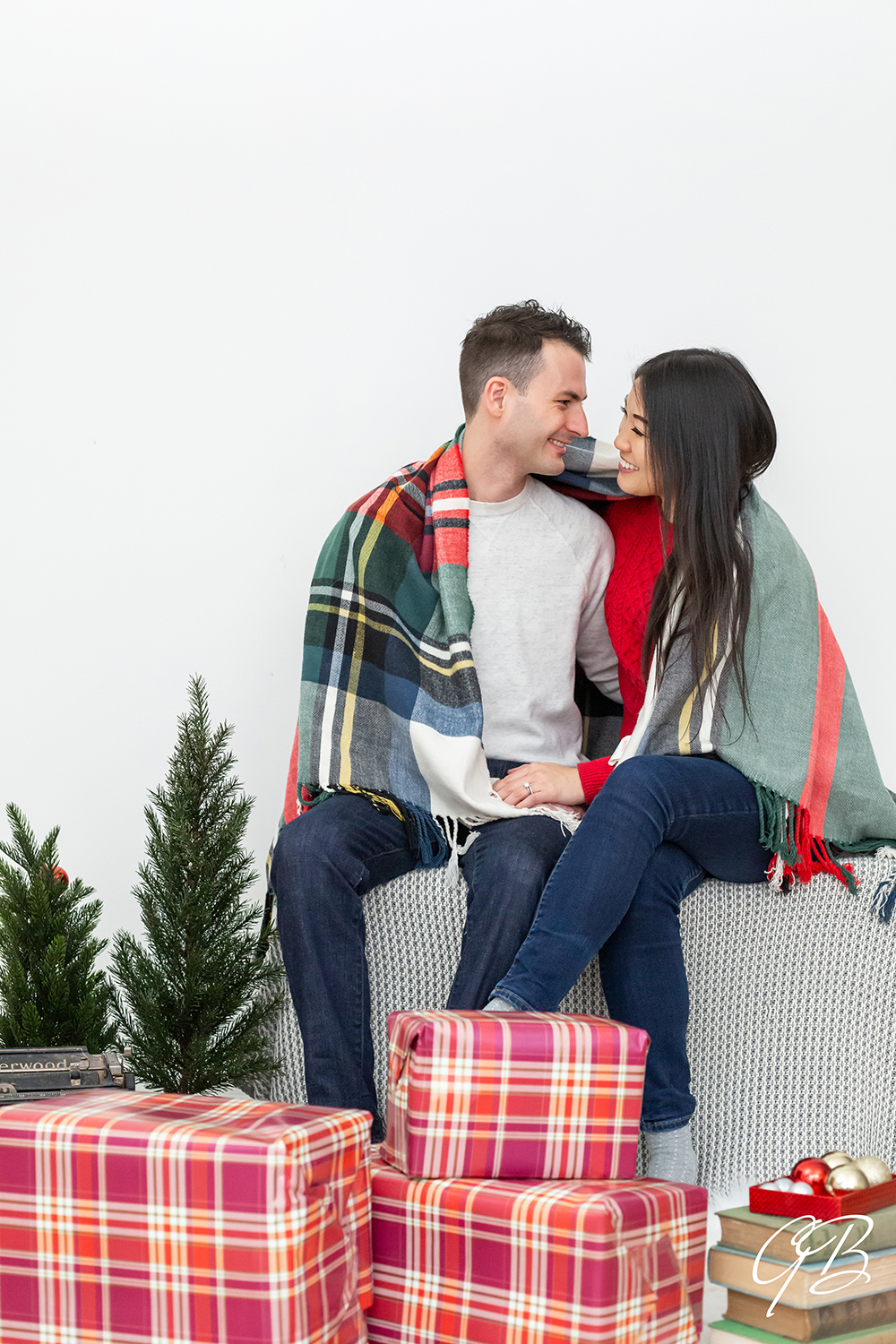 We also celebrated newlyweds' first Christmas in a romantic, vibrant style — because after all, these are the moments that are most treasured this time of year and Holiday Mini Sessions are perfectly designed to capture couples memories as well!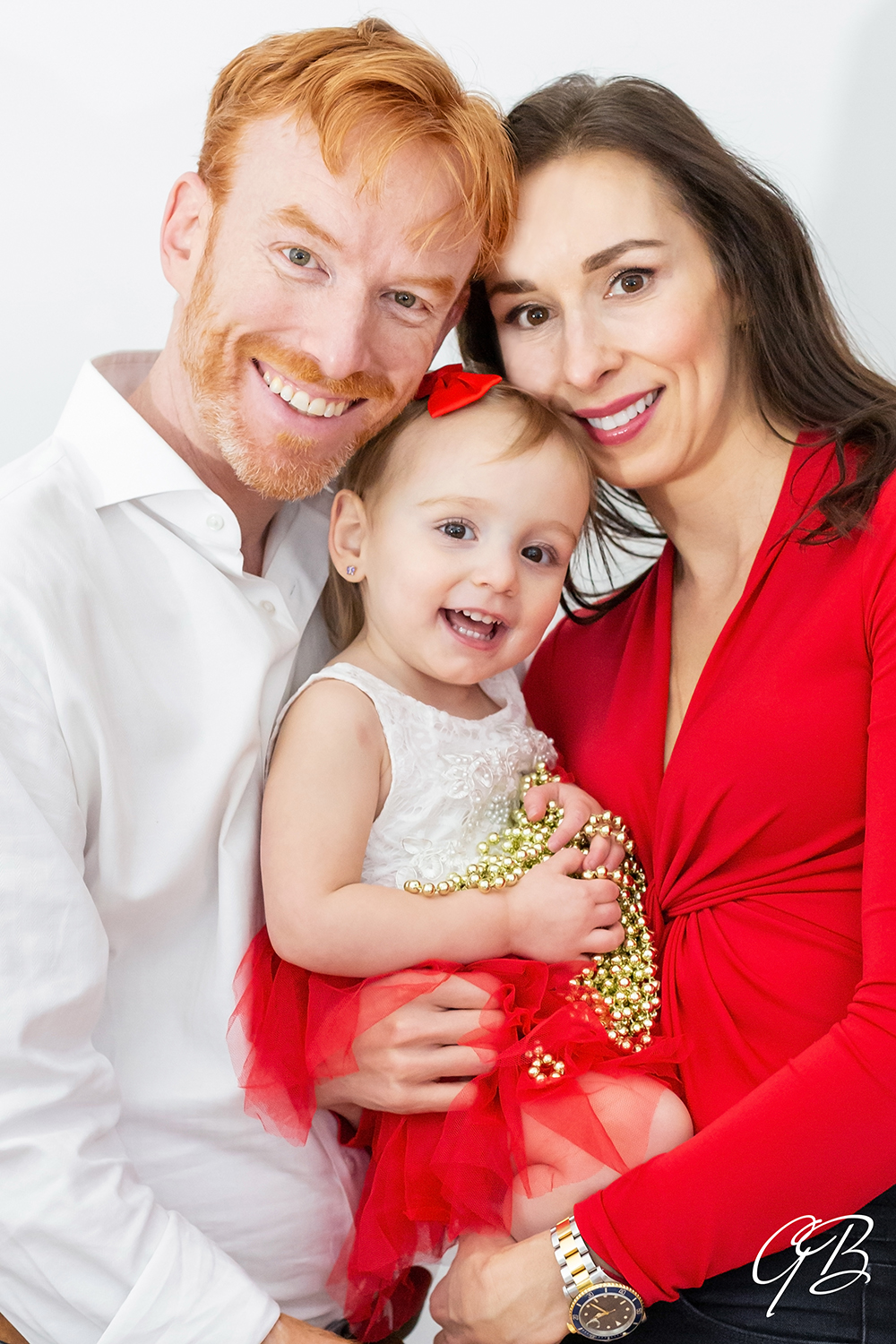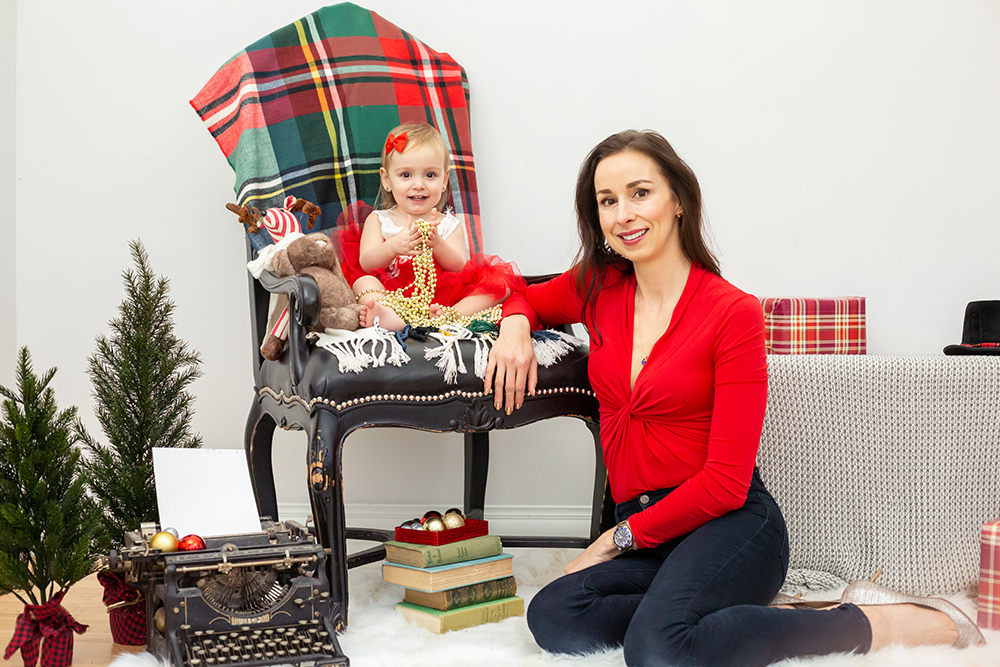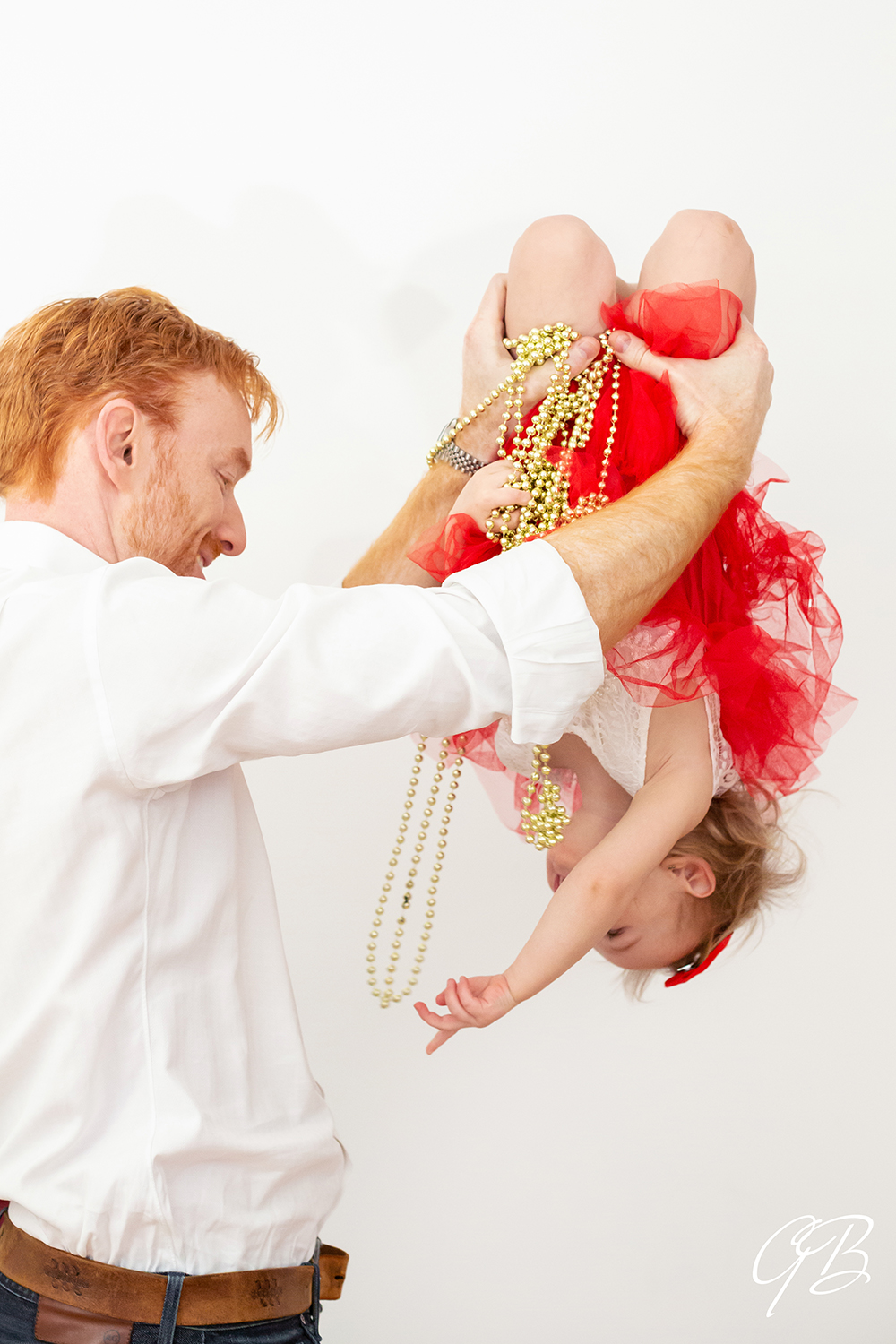 And we monkeyed around as well! Gooseberry's Holiday Mini Sessions are an annual event that we always look forward to. Our sunny downtown Toronto studio fills with laughter and magic for little ones and grown ups alike! Our hearts are beyond full by the end of the day.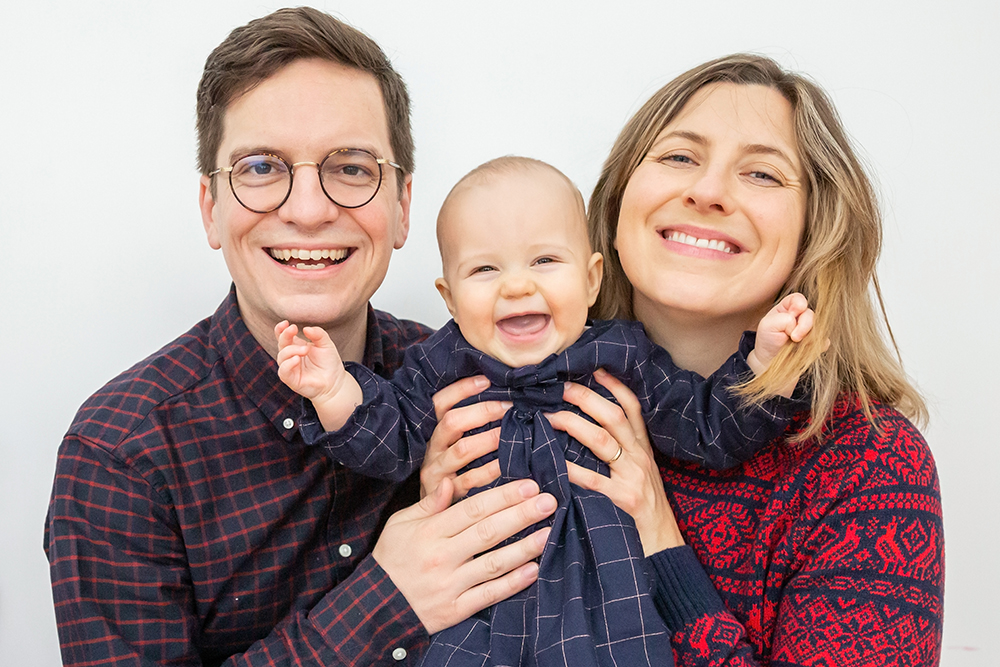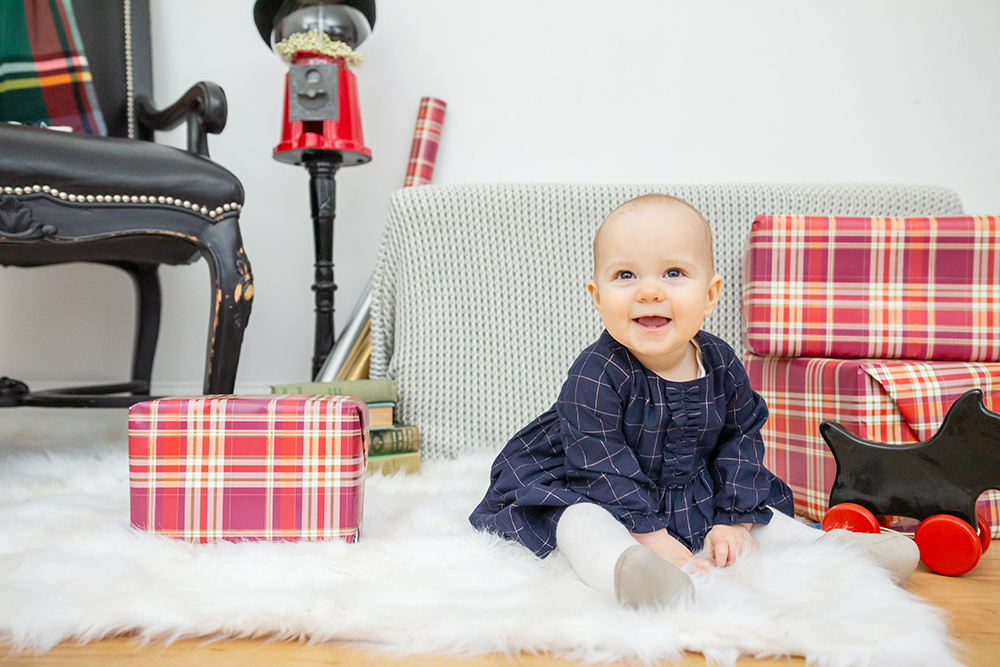 Your Holiday Mini Session Includes:
– pre-shoot consultation (by email)
– 30 minutes of shoot time
– 15 final hi-res retouched images
– a private online gallery
– suitable for up to 4 photo subjects only. Groupings of 4+ need to book two back-to-back mini sessions to be accommodated.
* these mini sessions are not suitable for branding projects and are designed as vibrant, lively portrait sessions
Upcoming 2019 Booking Dates:
Saturday December 7th, 2019 | 10AM – 4:30PM | Gooseberry Studios, downtown Toronto
Sunday December 15th, 2019 | 10AM – 4:30PM | Gooseberry Studios, downtown Toronto
Holiday Mini Session FAQs:

1. Do I get to choose my images?
No. As a discounted mini session event the photographer will choose the 15 final images from the shoot.
2. How long do I have to wait for my images?
Your final images will be delivered via an online gallery within 72 hours of your shoot date — so lots of time to get ready for the holidays!
3. Where is your studio?
Our studio is on Queen Street West by Trinity Bellwoods Park. Exact directions will be provided once bookings are completed.
---
---