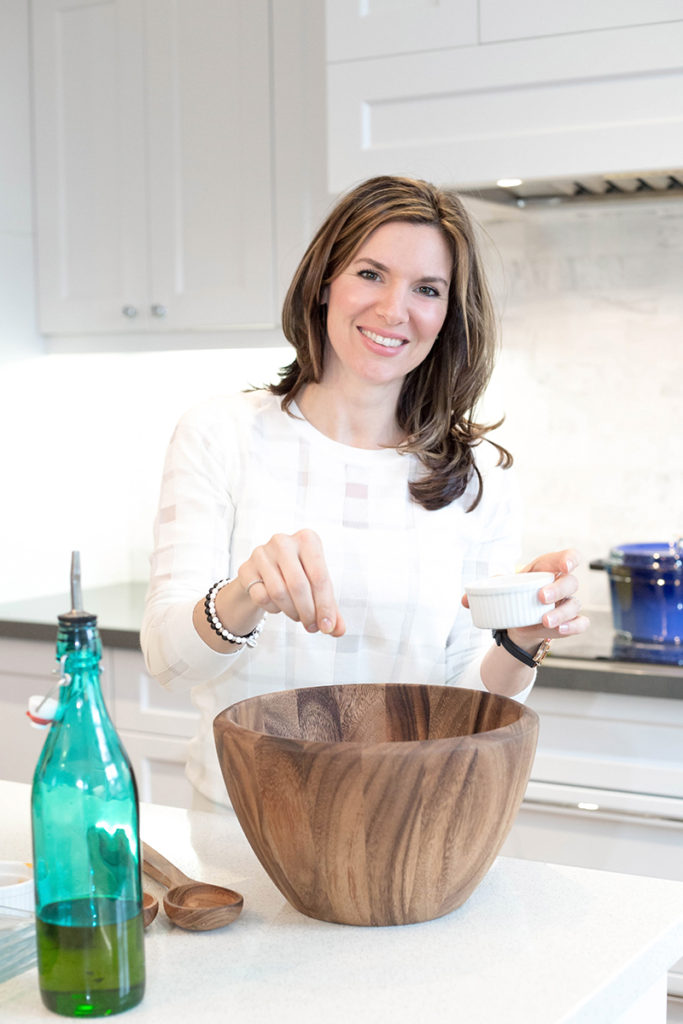 This summer I had the tremendous pleasure of meeting a warm and bubbly Toronto nutritionist by the name of Tracy Houle. I spent a wonderful full season working closely with her to build her brand and launch her business. It was a really inspiring project filled with lots of laughter, shooting mouth-watering food (even healthy cookies that were to die for — seriously, check out her newsletter) and learning about wellness matters along the way!
While working on the behind-the-scenes brand building items and assisting with the business development, I learned so much from Tracy about food and health related to food. I just had to interview her so you guys could also get to know this amazing human and get acquainted with her fantastic food philosophy that doesn't sacrifice taste! So without further adieu, here she is! Take it away Tracy!
1. TELL US! WHAT IS TRACY HOULE NUTRITION ALL ABOUT?
At Tracy Houle Nutrition I provide easy, simple solutions to food, health and well-being goals. Your health starts in the kitchen and what you eat becomes you, so you want to make sure you become someone who feels good and has lots of energy. I believe this will set you up to live the best life you can.
2. WHAT IS YOUR FOOD PHILOSOPHY?
Elevate the quality of your food. That is what I live by and it's my personal philosophy. I still eat sweets and treats, but I make sure that the processing happens in my kitchen mostly, rather then a factory. If you're constantly eating poor quality carbohydrates, protein and fat then your quality of life will diminish. Often the quality of our food ingredients is reflective of the quality of our lives — improve one and you improve the other.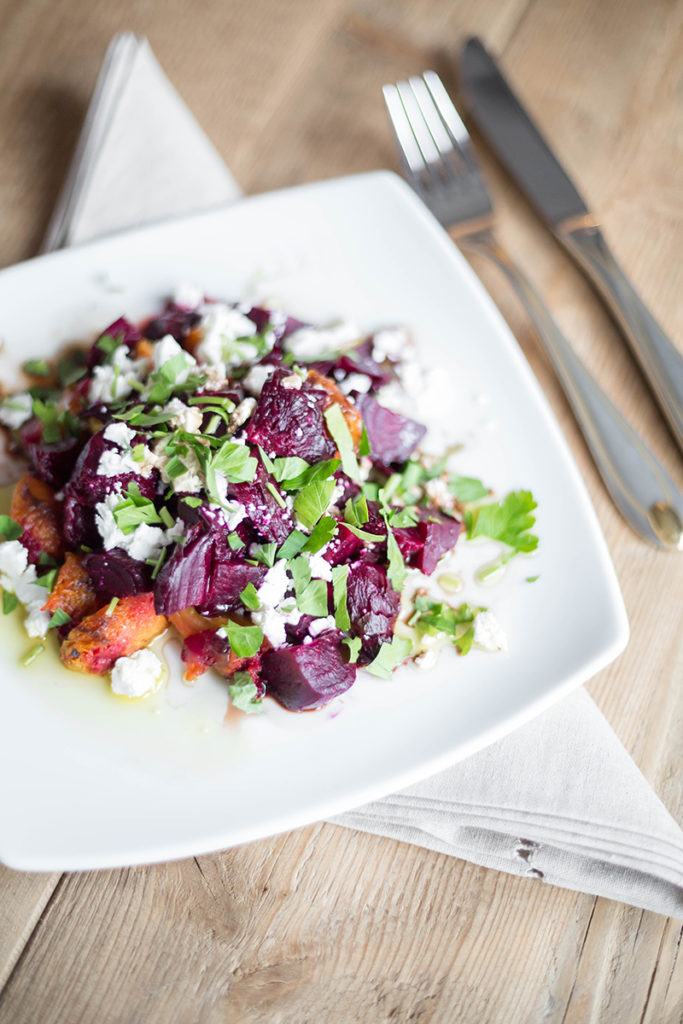 3.  WHAT IS THE NUMBER ONE THING YOU WANT PEOPLE TO KNOW ABOUT HEALTHY EATING?
The most important thing about eating healthy is not necessarily about the food we eat, but about the way in which we eat it. Because we live in such a fast paced time, we eat really fast too, sometimes eating a whole meal without even paying attention to the food on our plates. People eat in front of their computers, on their phone and even while driving. This is a new phenomenon in human evolution that creates a stress response and changes our whole physiology, because when we eat with stress – we shut down our digestive system. Many food issues can be solved just by changing the way we eat. How crazy is that?!
4. TELL US A BIT ABOUT YOUR SERVICES AND WHY YOU'RE EXCITED ABOUT THEM.
My main services are nutritional consultations that look at the body systems out of balance, figure out why and provide a healthy habits protocol for my clients.  But what is really new to the market and excites me the most is my in-home cook service!
I created the In-Home Cooking Service because a lot of people find it hard to make the transition from the convenience of processed foods to whole foods. With my cooking service you get to experience whole food eating without the work it takes. I'll be the first to admit that getting whole foods on the table daily can be quite a chore – especially when you're a busy family of five like me.
But, once you use this service and you have an opportunity to have someone else cook for you, you will truly know what feeling great feels like — and you'll never want to look back. My hope is that my clients will feel inspired by the amazingly tasty whole foods that are prepared for them and that they will be on-board with this type of eating – even if it's only for 70% of their meals for the week.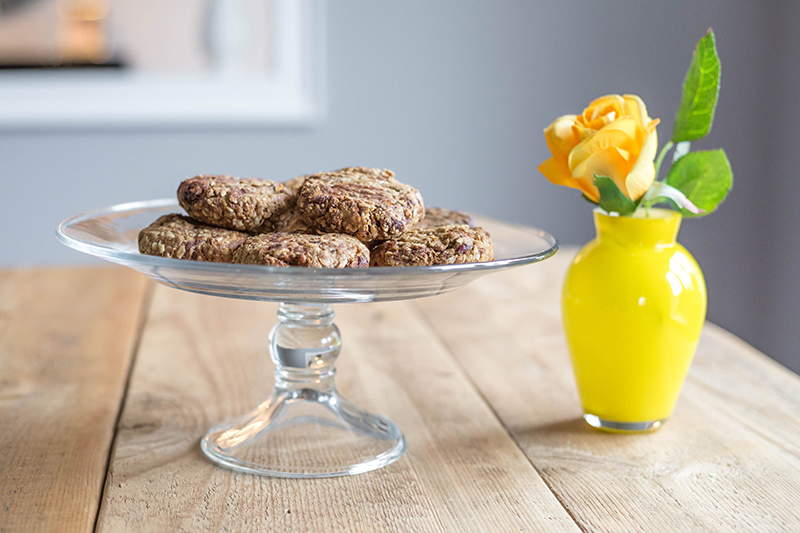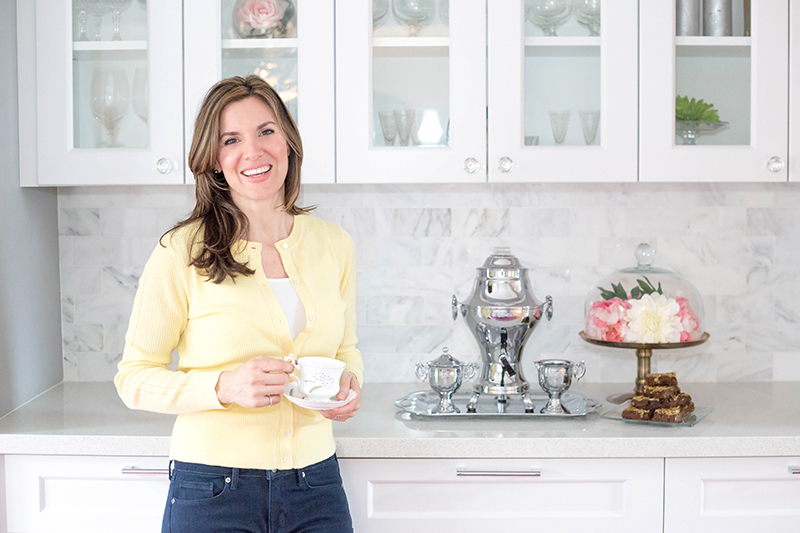 5. WHY IS RUNNING YOUR OWN BUSINESS IMPORTANT TO YOU?
I love my work, but most importantly I'm proud of what I do. Running a business (for me anyway) keeps me motivated and challenged daily. In previous jobs, I would get bored easily and feel somewhat uninspired. Now, every day is a new day and I love that!
 6. YOU'RE A MUM TO THREE ADORABLE KIDDOS! WHAT ADVICE DO YOU HAVE FOR BUSY MAMAS WHO DREAM OF STARTING A BUSINESS?
Take – it – slow. It's very hard to move slowly because when you start a business you just want to see your dream be a success. I'm learning that slow and steady does win the race (and, of course, it's only a race against myself and my desires). Be happy with the small accomplishments that don't produce revenue.
Every day over the last eight months has been a little step in the right direction, even through the mistakes! It's easy to get lost in the work of starting a business and spend countless non-stop hours at it – but if you're a mama, you still want the time with your kids so you have to be patient and be able to drop all the work to focus on them first.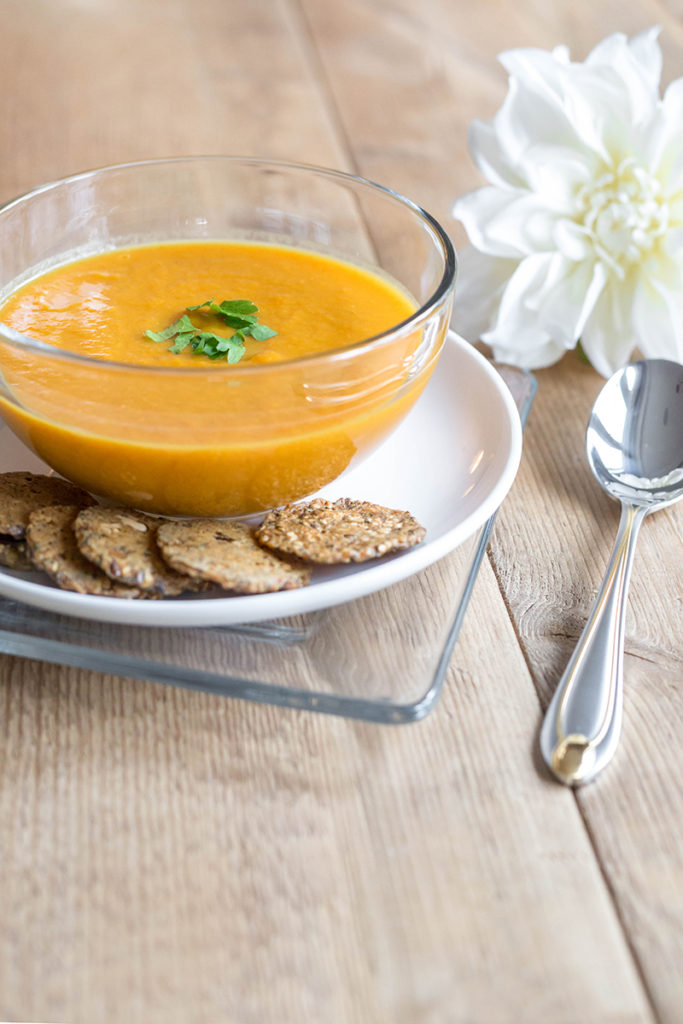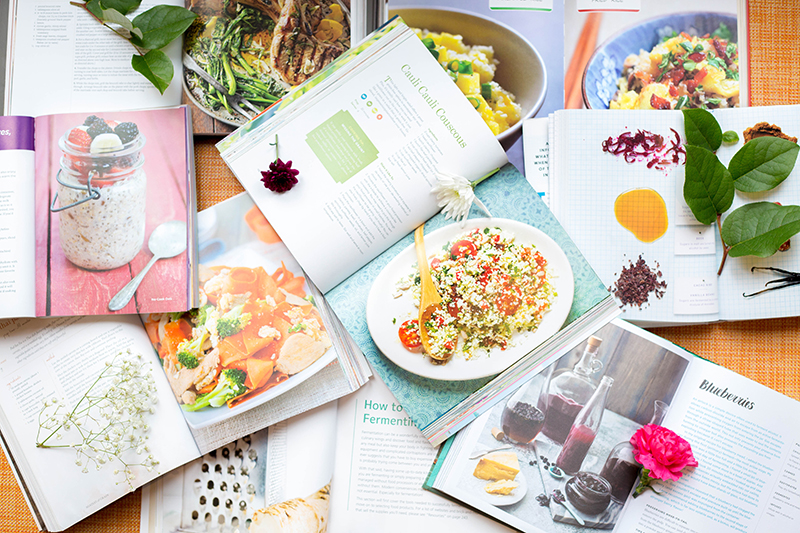 7.  I HAVE TO ASK! WHAT ARE YOUR RECOMMENDATIONS FOR EASY NUTRITIOUS SUPPERS WE CAN MAKE IN A SNAP?
I love one pan meals. Throw some cut up veggies and protein on a pan with some seasoning  pop it in the oven and voila! You have dinner! Save the carbs for dessert because you know you're going to have it anyway! I have to admit, I don't cook fancy – I use minimal ingredients and minimal dishes. (Laura here — this Shrimp Salad with Grilled Veggies recipe is absolutely delicious and one pan only! Tracy served it after our food photography shoot and I loved every bite!)
8.  GOOSEBERRY STUDIOS HAD THE PLEASURE OF WORKING WITH YOU ON CREATING AND LAUNCHING YOUR BRAND. WHAT WAS HAVING A BRAND MANAGER ON YOUR TEAM LIKE?
For me it helped to create focus. On my own I had a ton of ideas and didn't know what to do first. Working with Gooseberry Studios as a Branding Manager allowed me to hyper focus on what I needed to do to create social presence, finish up my website and get some amazing photography too, as well as marketing strategy for my first quarter after launch. Blogging was a whole new world and having a Branding Manager to help me with content made it much more relaxing and gave me the confidence I needed to put myself out there.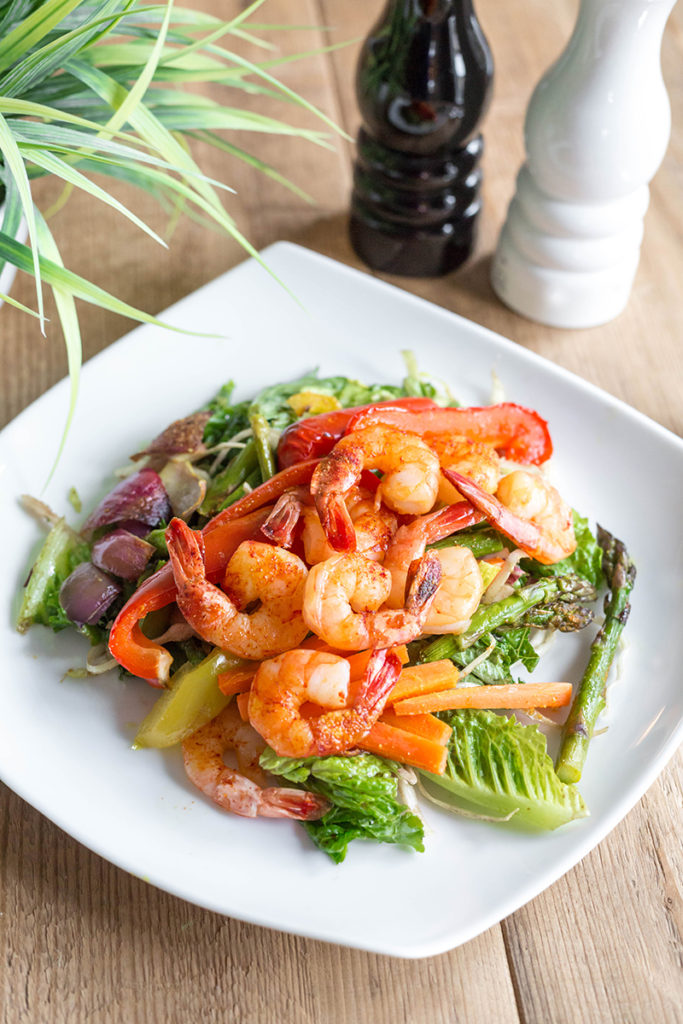 9. QUICKLY BEFORE I LET YOU GO, WHAT ARE SOME OF YOUR TRIED AND TRUE TIPS FOR GETTING INTO A HEALTHY EATING HABIT?
Meal planning! The only way I can survive the busy week with three kids is meal planning. I believe that it can take 30 minutes (that's it!) per week to plan out your meals and it will help create the healthy eating habits we all want.
***
Thank you for taking the time to chat with me Tracy!
Be sure to follow all Tracy's amazing recipes, food advice and nutrition tips at:
WEBSITE  |  INSTAGRAM  |  FACEBOOK
---