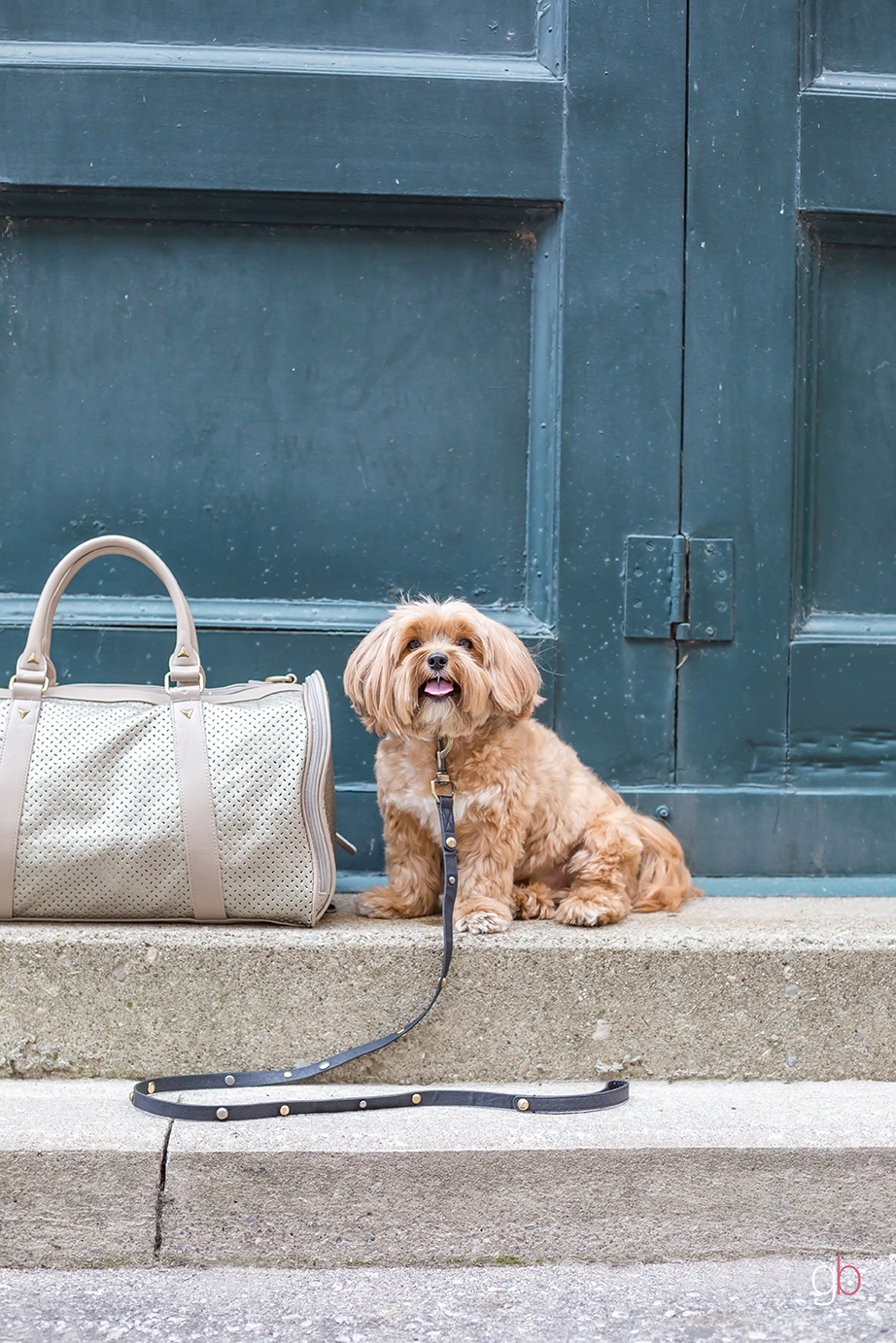 People tend to shop with their eyes first, which means that your brand needs compelling product photography and dynamic product images. Gooseberry's beautiful, creative product photography in Toronto draws a potential customer in and connects them emotionally to your product by telling a brand story.
That's exactly what we set to work to do for this gorgeous line of luxury ethically-made pet carriers. And what an adorable shoot it was. Keep reading for the full product branding photography results, if you're interested.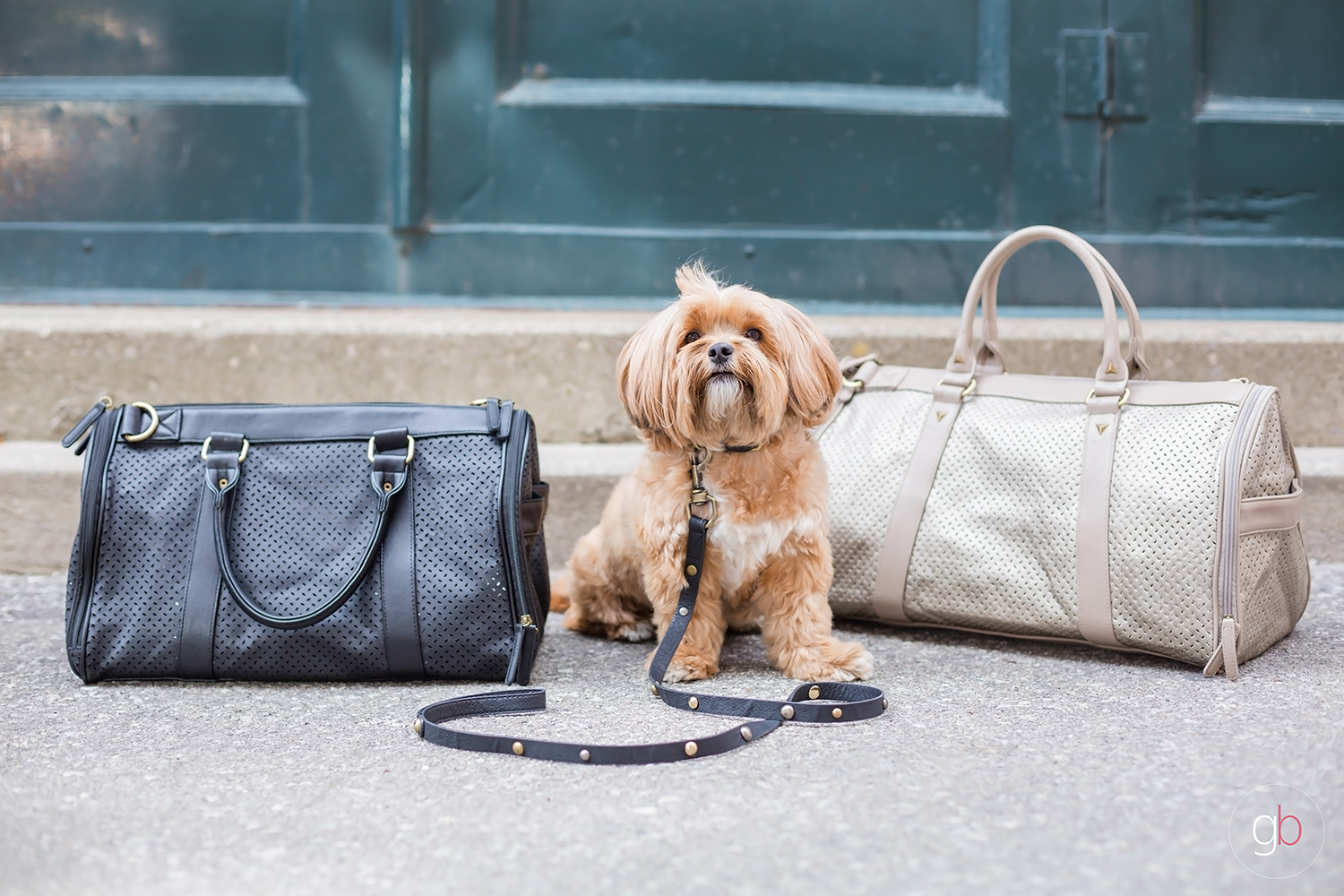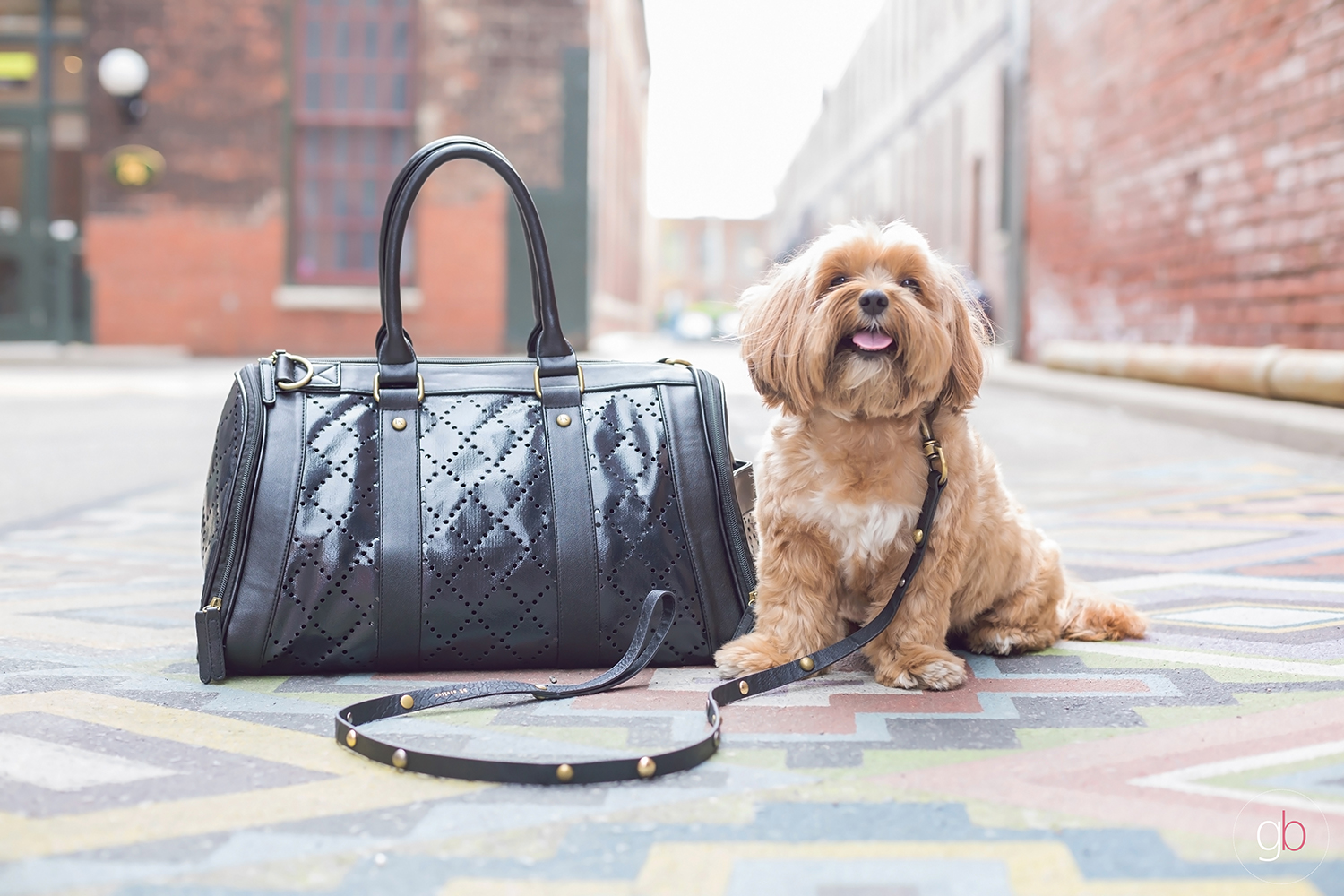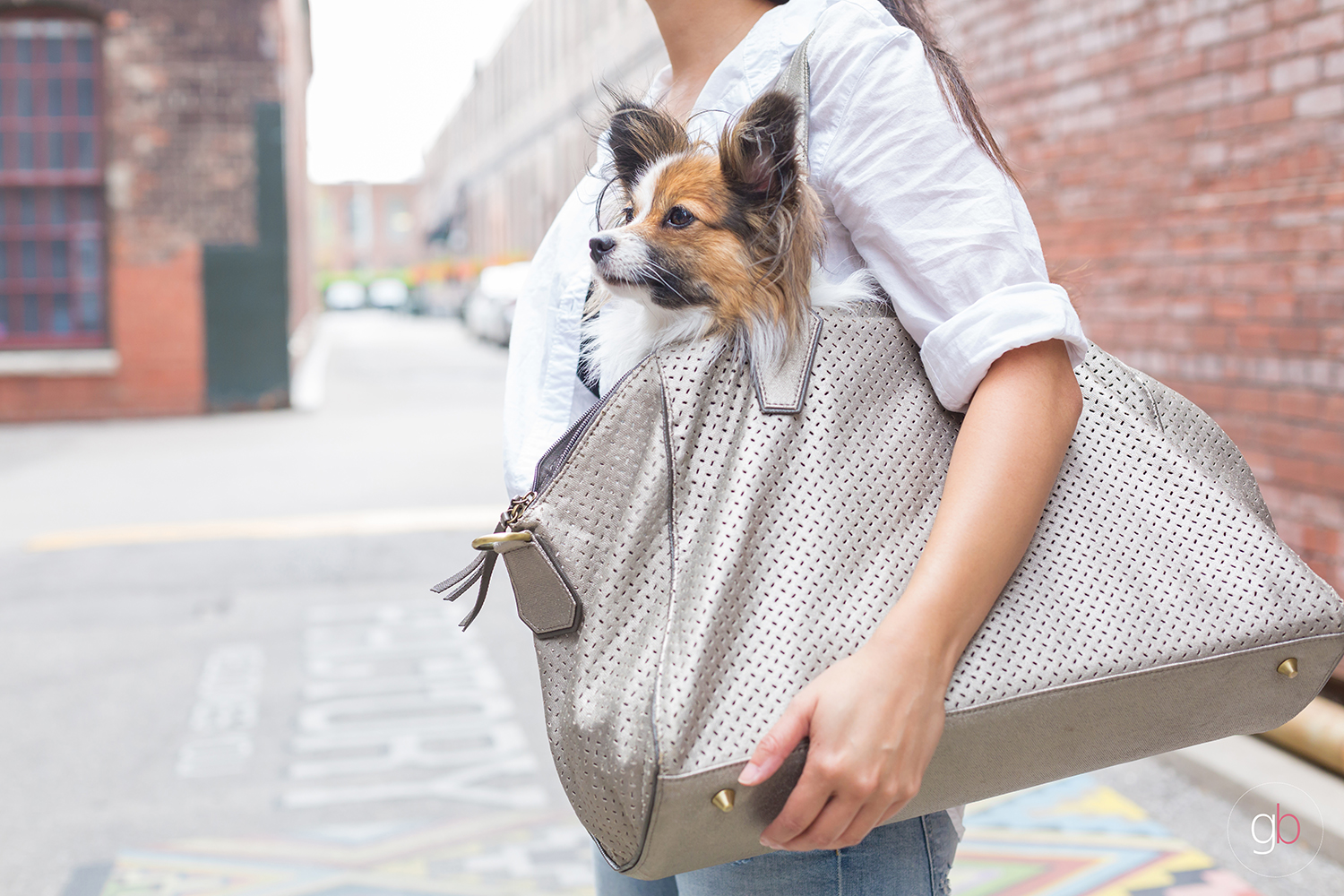 This particular Toronto lookbook shoot was especially fun because it included delightful dog models. They say working with dogs is tricky, but we absolutely adore it and would include dogs in every commercial shoot if we could! For this project Gooseberry Studios was able to bring our honed Toronto dog photography skills into the mix as well to create something extra special for this product line.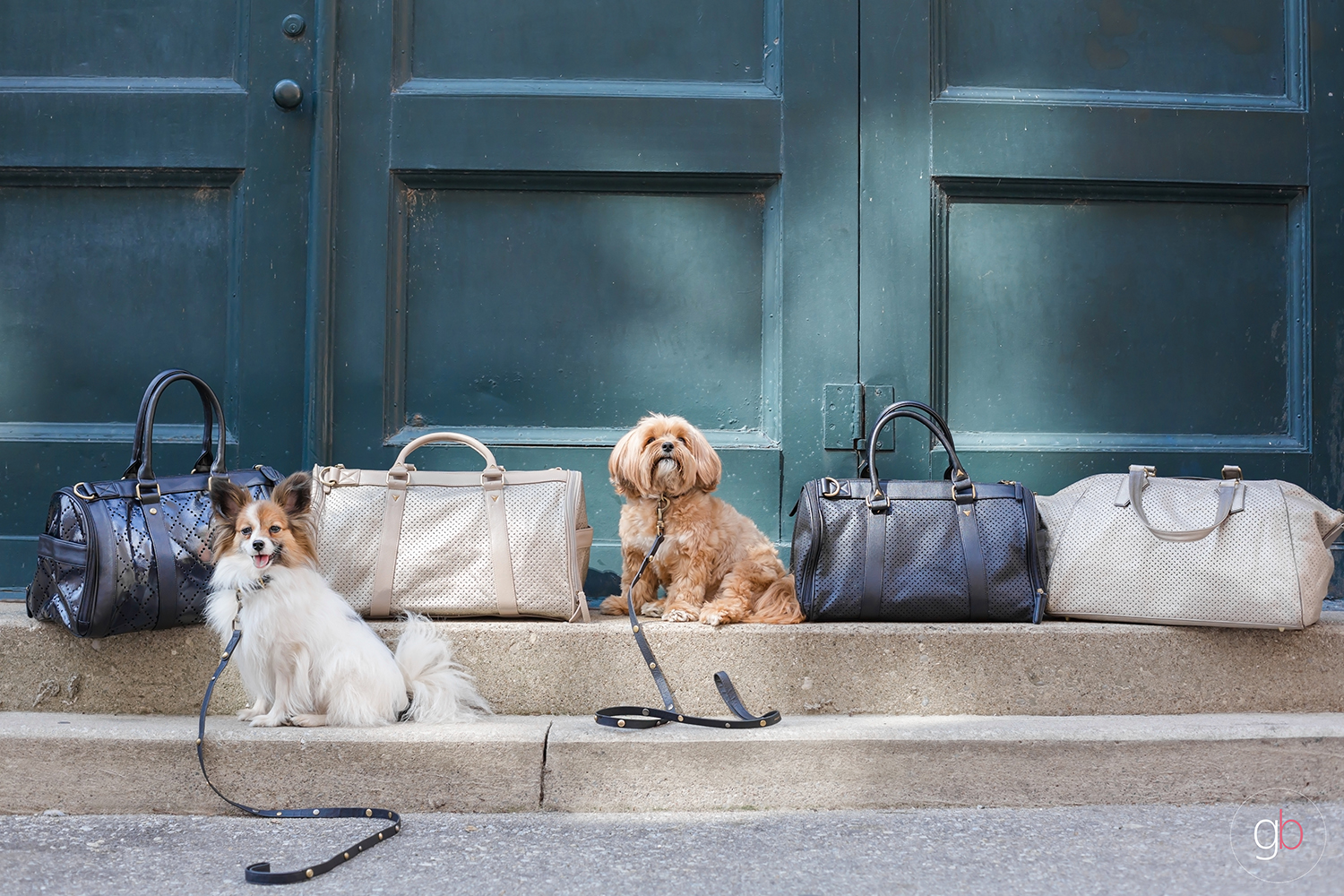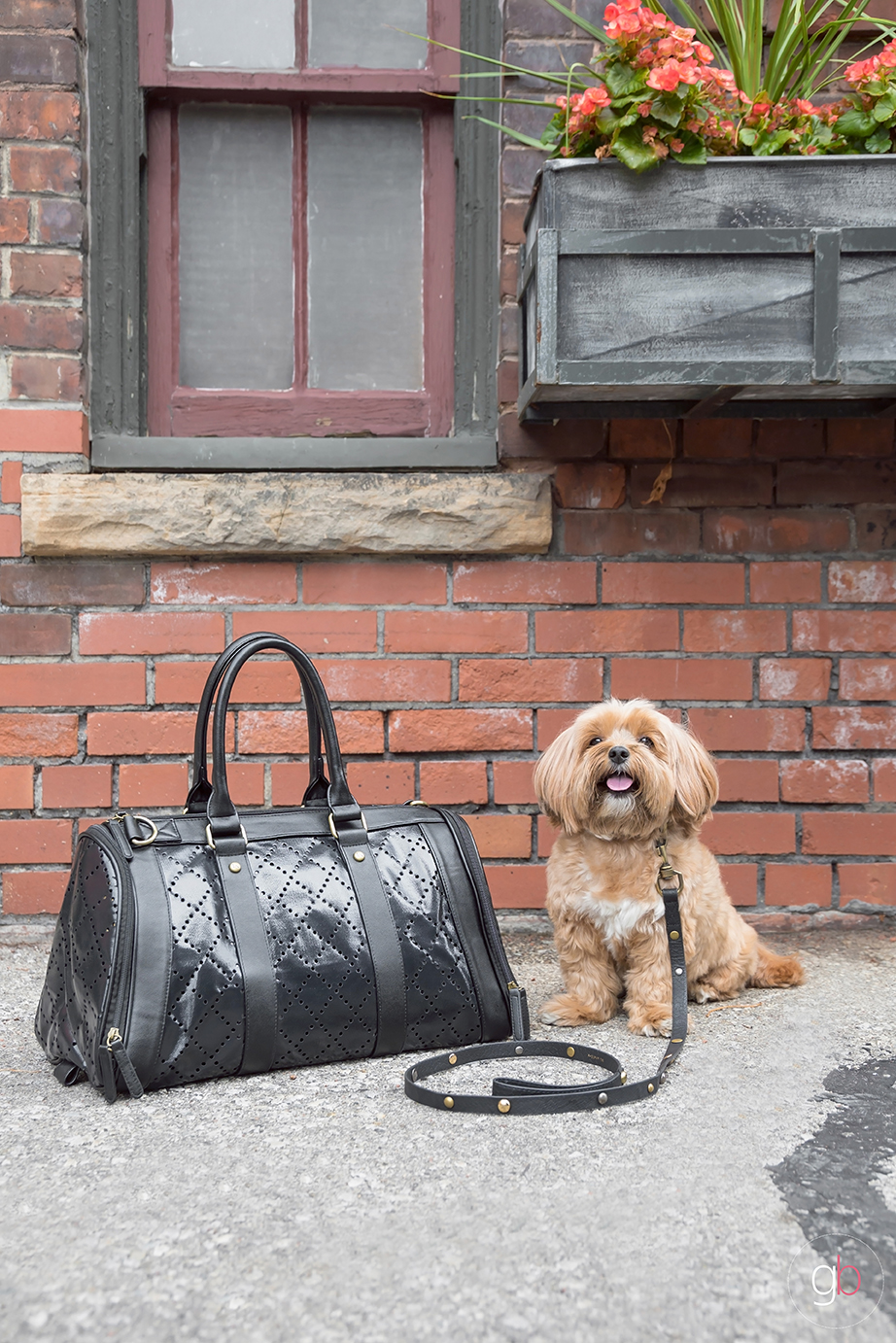 The goal of this lookbook shoot was to show the pet carriers in action and to convey the idea that these fashionable, beautifully designed bags help pet parents take their dogs safely and stylishly all over the city. Our little dog models were all too happy to hop in and out of the cosy interiors to demonstrate how. Plus their darling smiles were fantastically camera ready!