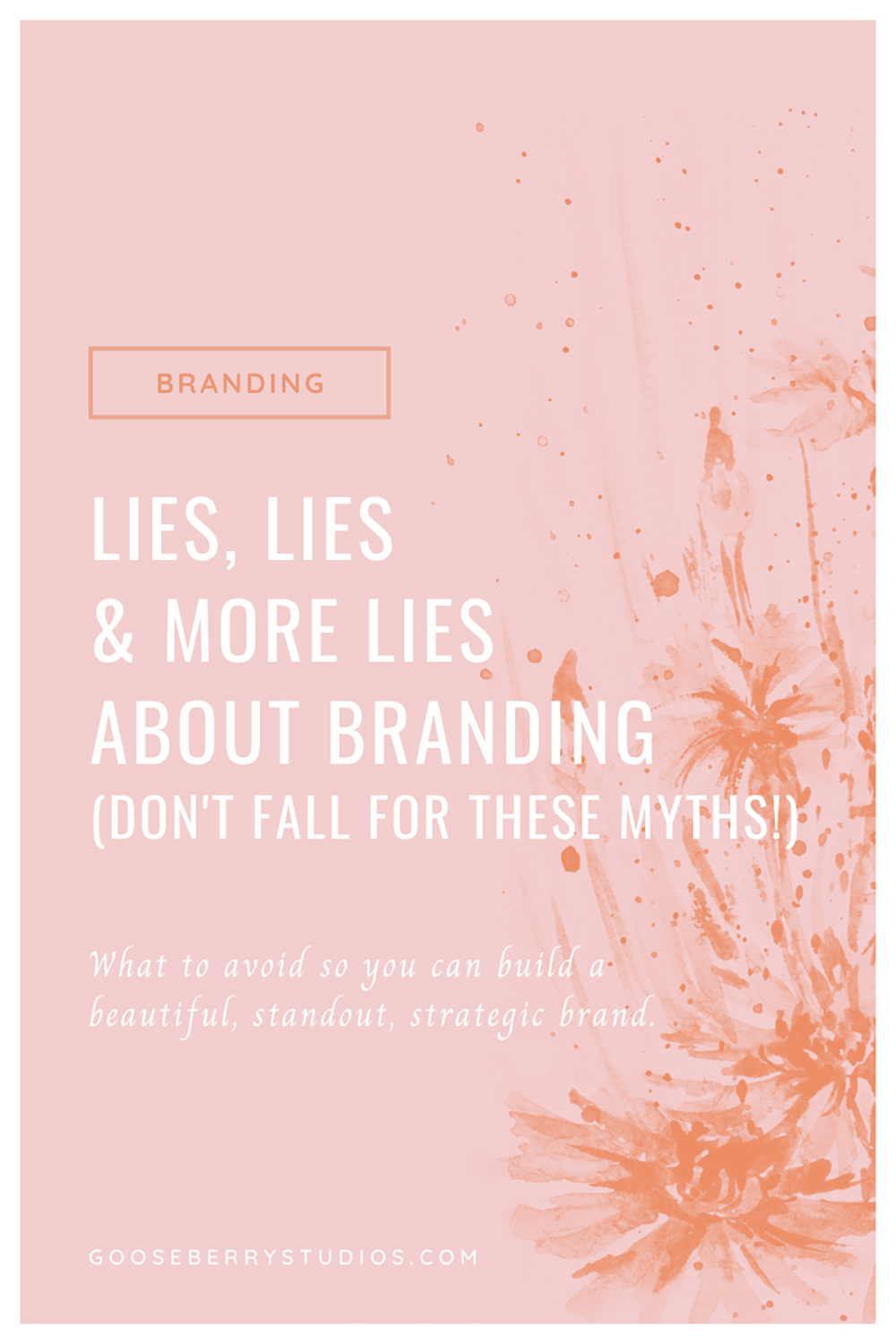 Branding, branding everywhere, but what on earth does it mean? In recent years, the term "branding" has reached buzz-word level status. Its mainstream rise in popularity, however, has also brought forth countless branding myths and flat out lies, which drastically get in the way of running a winning brand.
We're going to tackle the most common branding myths we see touted time and time again to help you understand what matters most when it comes to building a brand that stands out and performs strategically.
WHY ARE BRANDING MYTHS SO PREVALENT?
Like anything in this world, there are those who love putting the time, energy and work into a task to make it the best it can possibly be – and then there are those who prefer to take shortcuts. Often it is the shortcuts that end up becoming commonly believed myths.
In branding, these shortcut philosophies end up undercutting the function and effectiveness of what actual brand strategy, brand design and brand management is. Here are five of the most common myths (read: lies) about branding that irk us here at Gooseberry to no end.
5 COMMON LIES ABOUT BRANDING
(AND HOW NOT TO FALL FOR THEM)
Keep your eyes peeled for these prevalent branding myths, especially if your about a begin a branding or rebranding journey. It's so easy to get swept away by some of these, but don't be fooled! Brand design and brand strategy is something that takes time and experience to really start clicking and connecting with your ideal audience.
BRANDING MYTH 1:
A BRAND IS ALL ABOUT THE LOGO AND COLOURS
Branding isn't just about the 'pretty pretty' elements, like your logo, your colours and your overall visuals – that's simply all the surface level stuff atop the real branding substance.
Believing that branding is just about the visuals is like believing a novel is just about the cover. Absolutely ridiculous, right? A novel is about the story, the characters, the themes, the twists and turns of the plot, the language, the writing style, the format… we could go on an on.
Well designed, professional branding is just as nuanced with just as many necessary integral moving parts to it in order to be a truly effective engine for impact.
BRANDING MYTH 2:
BRANDING IS A "ONE AND DONE" EXERCISE
No way! There is a misconception out there that once branding is developed you're stuck with it forever, as if everything is suddenly locked into cement with absolutely no flexibility. This couldn't be further from the truth.
When built well and designed with industry insight, creative problem solving and expert experience, branding contains the freedom to grow and evolve WITH your business. And more importantly, will support your business goals every step of the way.
Just like a person grows and matures with life experience without losing the essence of who they are, so will your branding as your business develops and changes. So don't believe what "they" are telling you – branding is a continual evolution and process that is forever being refined, adapted and strategically tweaked.
BRANDING MYTH 3:
BRANDING IS SOMETHING I SHOULD DO AFTER I'VE BUILT MY BUSINESS
Again, nope! Don't get us wrong – branding is something that you can infuse into your business at any stage of the game. After all, we call it rebranding for a reason. Building your business as a strong force in the marketplace requires taking the time to invest in professional strategic branding. It makes a world of difference.
Think of it this way – would you build a house without a blueprint? Would you direct a film without a shotlist? Absolutely not, because diving into either project without a detailed plan of action will ultimately cost you focus, time and money.
Beautifully designed brand strategy acts as a blueprint for your entire business and will help you to build toward an intentional future faster.
---
CLIENT LOVE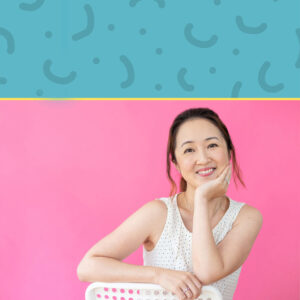 "I generally didn't have a great experience with the previous companies/people I've worked with. No one could really distill what it was that I was trying to do. Then I worked with Gooseberry, which was really great! The process was detailed and I felt that Laura really took the efforts to understand what I was trying to do and where I was coming from. She kept me focused on building the brand identity and was always patient in answering any questions that I had. She helped me make the brand come alive!
I now understand that my brand has a personality and voice of its own; that it has a direction it needs to be steered towards. It has an image that needs to be consistent and that image involves not only the visual aspects, but also the content, the way it's written, and how it makes the customers feel. Gooseberry's smooth process will take you from just a concept and breathe life into it, turning it into a fully formed identity."  Ellen Wong, THE JOY AVENUE
---
BRANDING MYTH 4:
THERE IS ONLY ONE WAY TO BUILD A BRAND
Branding is not a process that does well when confined to a cookie cutter format. What you really need are custom branding solutions, built around your specific vision, industry, goals and resources. There is no way a 'one way only' approach would ever perform well when it comes to branding. After all, a key part of branding is bringing a bit of disruption to the status-quo in the marketplace to achieve what we like to call here at Gooseberry "contender level status." How are you going to be a competitive disruption if you build your brand how everybody else is building theirs?
What you really need is a seasoned brand management team who can bring a wealth of industry experience to your project in combination with wild creative-thinking so that a truly custom brand design and strategy can be yours to rock the world with!
BRANDING MYTH 5:
THERE IS LOW ROI WITH BRANDING
The reason a lot of people believe this particular myth ultimately comes down to a lack of brand activation. So many companies invest in brand design, but not the sister piece of brand strategy and activation to go along with it, which is a grave mistake. Doing one without the other is like buying a stunning pair of shoes, but not knowing what to wear them with, so they stay tucked away in your closet collecting dust.
Creative brand strategy cultivates brand awareness, strong consumer relations, shopping loyalty and a long term relationship with your audience. You know that saying, "The first sale is the hardest" – it's true! Well designed brand strategy harnesses that first sale power by turning a customer into a repeat customer. In other words, branding cultivates an on-going relationship with future buying potential.
And let's not forget that brand strategy infinitely supports marketing initiatives as well as advertising. The trick is that branding has to be activated and sustained well in order to be effective.
THE IMPORTANCE OF BRANDING:
IT MAKES YOU STANDOUT
At its core, branding is all about helping your business, product or service to stand out in the marketplace so that it attracts more eyeballs, forges a deeper emotional connection with your consumer base and flexes greater influence with its messaging and presence.
So don't buy into the branding myths that are floating around here, there and everywhere. Remember that branding is a custom solution and support system for your unique business. If you're doing what everybody else is doing, you're not standing out.
CONTACT US TO MAKE SOME MAGIC IN YOUR BRAND!